Bangkok, Thailand:  Rev. David Phillips was diagnosed with Colon cancer this past week in Bangkok, Thailand.
Thank you for your continued prayer on David's behalf.  The surgery was performed on Sunday July 26th in Bangkok.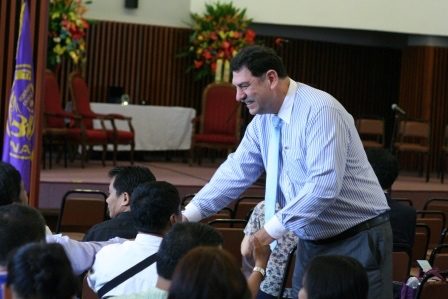 David's wife Naomi writes "The surgery went well, and the doctor is very pleased with David's recovery." 
Please continue to lift David and his wife Naomi as he recovers from surgery.
For more information see the original post  Southeast Asia Field Strategy Coordinator David Phillips To Undergo Surgery for Cancer – Please Pray!