Manila, Philippines:   Word was received this past week that a $15,847 dollar proposal submitted last month for the upgrade of studio equipment and deployment of solar powered Papyrus Audio Players has been funded!
The Asia-Pacific Region and World Mission Communications Asia-Pacific Team, would like to extend our most sincere gratitude to the White City Church of Christ Heritage Fund.
"Each of our church members and administrators are very excited for what you are doing in the Asia-Pacific!  We will be praying God will continue to bless this ministry to reach out to the Lost for Christ in Asia-Pacific!" – Virginia Sloat / Treasurer

Get ATR Newsletter directly in Your Inbox
The grant will be used to upgrade studio equipment so that it is aligned with modern technology, allowing the WMC-AP team to continue their ministry of producing life-impacting media pieces, along with the education of emerging leaders in the utilization of media to share the Gospel across borders and barriers.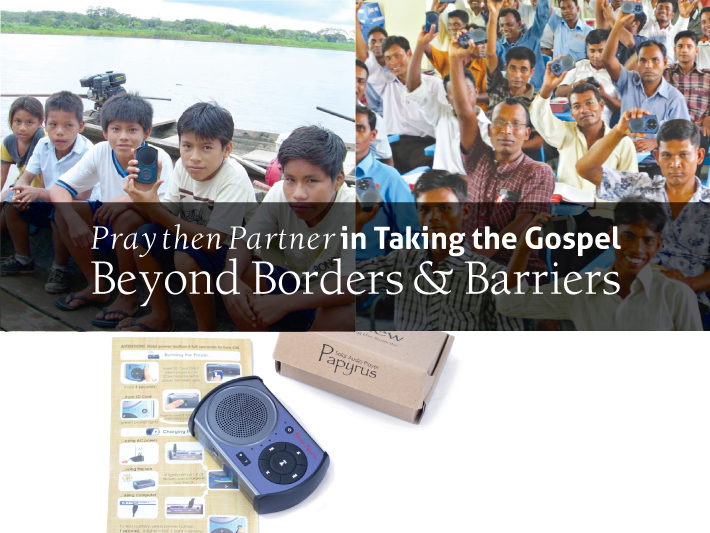 Additionally, the grant will fund the purchase of 30 solar-powered Papyrus Audio Players, to be deployed in areas across the Region.  See these links for updates on how the Papyrus units are being used.
May God anoint and bless those who have partnered in such a tremendous way in funding this grant to help take the Good News of the Gospel of Christ, beyond borders and barriers!