Fiji:  Meteorologists are reporting that Fiji is currently being pounded by its first Category 5 Storm on Record.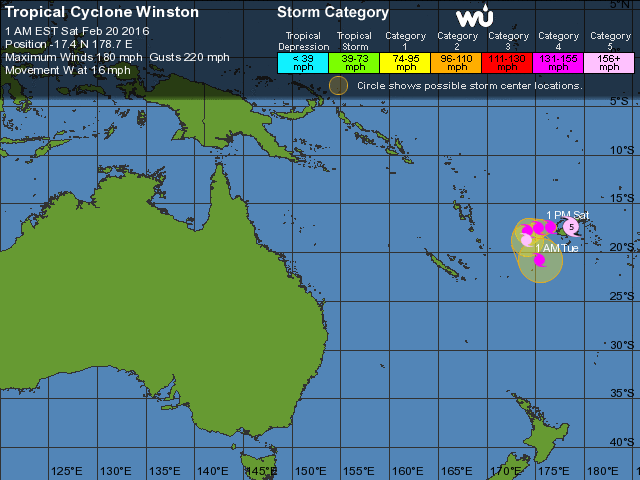 As of 7:37pm local time (Fiji) , Cyclone Winston was directly overhead of the islands of Fiji.  Reports are that the current sustained winds are 288 kph (180 mph) with gusts to 352 kph (220 mph).  To put this in some sort of perspective, these winds are in the range of a devastating  F4 class Tornado.
Winds of this speed are characterized by being able to remove roofs and walls off well-constructed houses, over turn trains, lift and throw heavy cars.
Melanesia South Pacific Field Strategy Coordinator, Harmon Schmelzenbach, was able to make a very short phone contact with Nazarene General Board Member Rev.  Kavoa Muaror who lives in Fiji.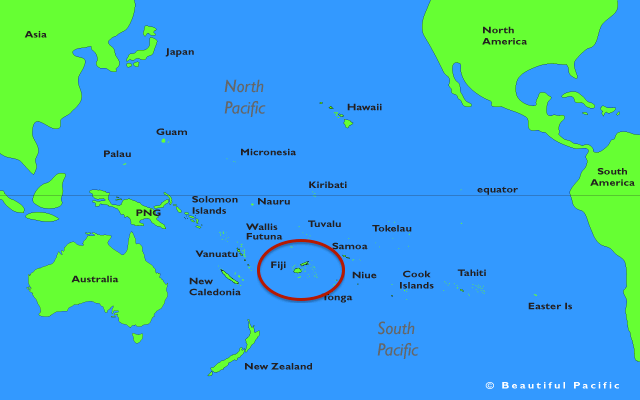 Rev. Kafoa reported that the trees around them are bent completely over with winds screaming like never before.
Multiple messages have been received from missionary friends in Suva reporting:
No power now, incredible screaming, howling, smashing, crashing all around.
This is not good and getting worse. Thank you for your thoughts & prayers!
Very, very, scary. This is HORRIBLE!
I keep thinking it couldn't get worse and yet it is! No sleep tonight, water coming in everywhere!
Please take a moment, stop, and pray for the Lord's  supernatural safety, protection and peace for those who are living through this record-breaking storm.