Fiji:  Over Friday night and Saturday morning of February 19th and 20th, the Southern Hemisphere's strongest storm in recorded history, Cyclone Winston, smashed the islands of Fiji, with estimated sustained winds of nearly 300 kilometers per hour, or 185 miles per hour.
WMC Special Report – Fiji – Cyclone Winston Update from Asia-Pacific Nazarene on Vimeo.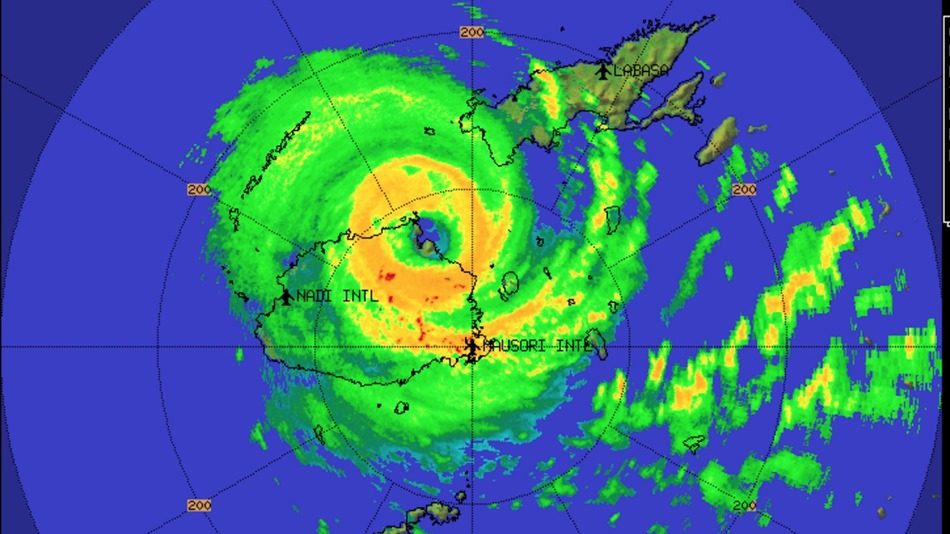 According to Weather Underground, this Category 5 storm is in a three-way tie for the second strongest landfalling tropical cyclone in world recorded history. Only Super Typhoon Haiyan, with 190 mph winds that devastated the Central Philippines in November of 2013, has been rated stronger.
As of Sunday morning local time, contact had been established with Rev. Kafoa Muaror, District Superintendent of the Fiji District and Vice Chairman of the Global General Board of the Church of the Nazarene, who makes his home in Fiji.
Rev. Kafoa reports that they have been watching Sunday morning dawn across a literal war zone following a night of winds like they've never ever seen before after a lifetime of living in Fiji.   As a family they made it through the night ok and Rev. Kafoa is now trying to begin assessing damage with trees down everywhere and the nation in a state of emergency and shock. Full curfew is in affect with only emergency vehicles on the roads until further notice.  Rev. Kafoa is still trying to make initial contact with pastors in the west and north, which reports on the ground indicate were hit the hardest.
The Church of the Nazarene began ministering in Fiji in 1997, and there are now more than 1,600 full members and over 50 churches.
The situation on the ground is still unfolding.  Field, Regional, and Global Nazarene Compassionate Ministries team members are preparing response strategies.
Be sure to check the Asia-Pacific Nazarene Website or Social Media at #Pray4Fiji for more updates.
The World Mission Communications Team is preparing a three minute video that will be uploaded within the next few hours and be available for sharing with your churches.
Thank you for continuing to Pray the Price for the people of Fiji!
PHOTO: REUTERS/FIJI MINISTRY OF INFORMATION/HANDOUT