Saipan, Northern Mariana Islands:  On Sunday, August 2nd at approximately 11pm (Guam time), Typhoon Soudelor passed over Saipan, located in the Northern Mariana Islands, bringing devastating results.
Get ATR Newsletter directly in Your Inbox
---
Typhoon Soudelor comes ashore in Saipan with devastating results. 
---
Now, over one month later, the island is still working to recover. Currently there are houses to re-roof, outdoor kitchens to be rebuilt, and lots of debris that needs to be removed.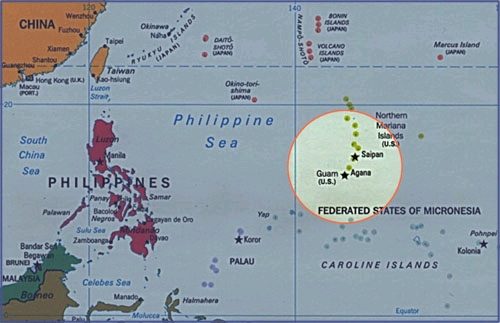 This project is not for the faint of heart. Conditions are tough. Electricity is sporadic at best, water for bathing is just now returning to some areas. This is an incredible opportunity to:
Be the demonstrable hands and feet of Christ to communities in Saipan,
Stretch your own faith, and
Answer that inner call to make Kingdom impact.
Specifically: 
Team Size: Small high-impact teams of 2-4 persons, who can commit to 7-12 days of intense work (2 weeks with travel).
Daily Cost: The daily per-person cost is estimated to be around $40.  This is considering the purchase of on-island food at about 30% more than off-island prices.  If you were to bring food supplies with you, that amount could be reduced.
Skills Needed: Heart for God and compassion, construction experience, rugged spirit, strong muscles, willingness to live and work with those who are struggling to regain their lives and tremendous FLEXIBILITY!
Tools Needed: Most of the homes that will be worked on are concrete with sheet metal roofing and wooden trusses.  Standard building tools are needed, i.e. hammers, saws, drills, tape measures, etc.  Limited or no concrete work.  Some tools are available for purchase on-island, but would be more expensive than off-island.
Additionally:
This is working in a tropical, post-disaster environment so come with your gloves, mosquito repellant, hats, sunscreen, and positive attitude! Shelter will be provided, a vehicle will be provided, you will be responsible for your own food and funds for fuel (approximately 100-200 dollars). Building materials are being provided.
Limited food supplies are available in stores, but plan on spending about 30% more than off-island prices.
Saipan (SPN) International Airport is served by United coming in from Guam or Delta coming in from Japan.  Some connections can also be made through Asiana coming in from Korea.