Philippine Nazarene College, Benguet, Philippines:  Over the last two months, we have been giving updates on the construction of Philippine Nazarene College's (PNC) Technology and Vocational Skills Training Center.
In February, the Victoria First Church of the Nazarene, together with Nazarene Compassionate Resource Warehouse and Nazarene Compassionate Ministries (NCM) Canada, provided all of the supplies and equipment for the buildings, including packing and shipping of the container which brought the disassembled buildings to the Philippines.
New Vocational Skills Training Center coming to Philippine Nazarene College!
Toward the end of March, a Work & Witness (W&W) team from the Victoria First Church of the Nazarene began arriving at PNC to help out with the construction. We have seen photos of team members hard at work, and the structure taking form at a truly remarkable rate! Throughout this journey, prayers were requested for the health and safety of the members, for the mission to be filled with the Holy Spirit and for the training center to have Kingdom impact.
Work and Witness Team making a difference at PNC.

Team from Canada nears completion of technology and vocational skills training center. 
 The wait is finally over!
On April 17, a dedication service was held to celebrate the completion of PNC's Technology and Vocational Skills Training Center.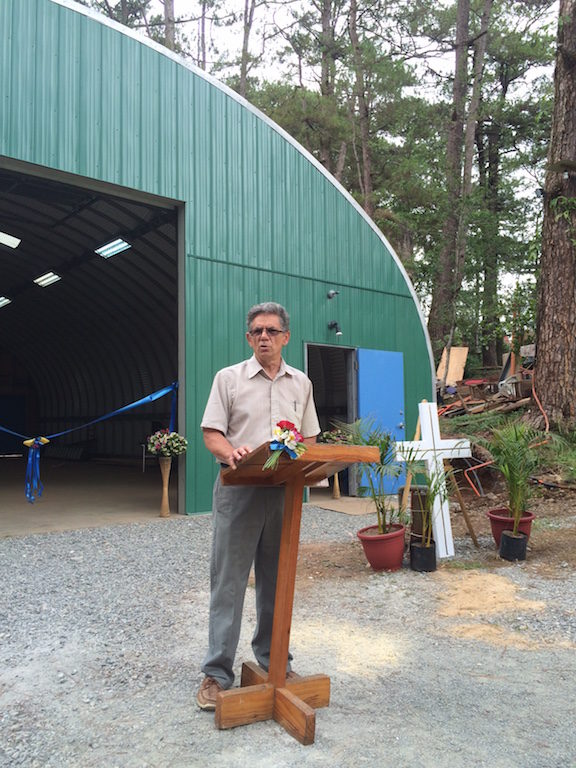 Members of the Victoria First Church of the Nazarene Work & Witness team, PNC faculty and student body and other guests attended the well-celebrated event. PNC prepared a short program, where key people were asked to say a few words about the project. There was a ribbon-cutting ceremony to formally open the training center, and everyone finally saw the completed building for the first time.
The expressions of enthusiasm and joy were priceless.  As a group, the center was prayed for and blessed, that it might serve its purpose.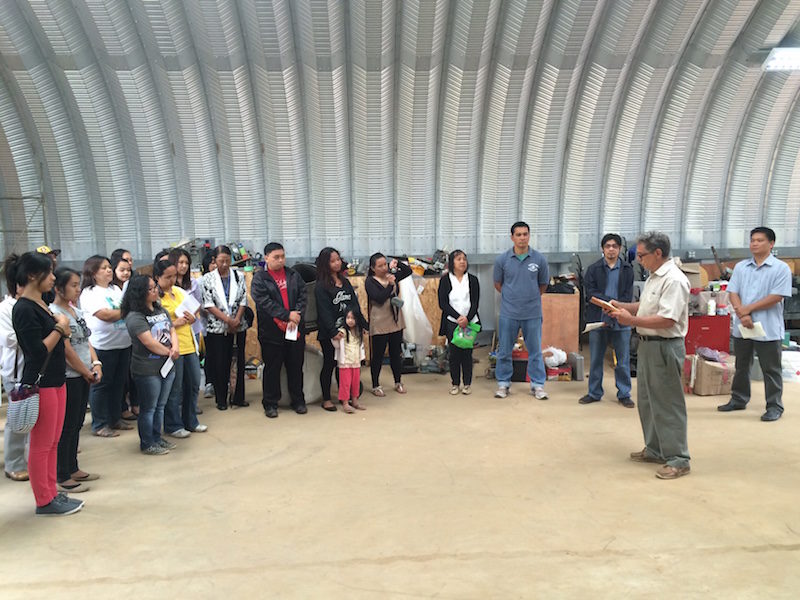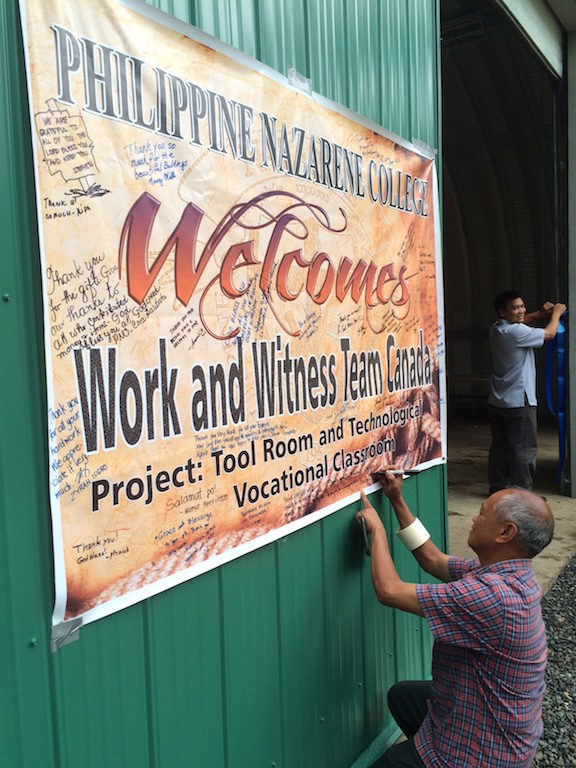 People also took time to write their message of thanks to the W&W team on a tarpaulin poster. The event was capped off with a simple meal shared by the attendees.
The completion of this project is a living proof that when people work together in His name, all things are possible. Thank you for your prayers.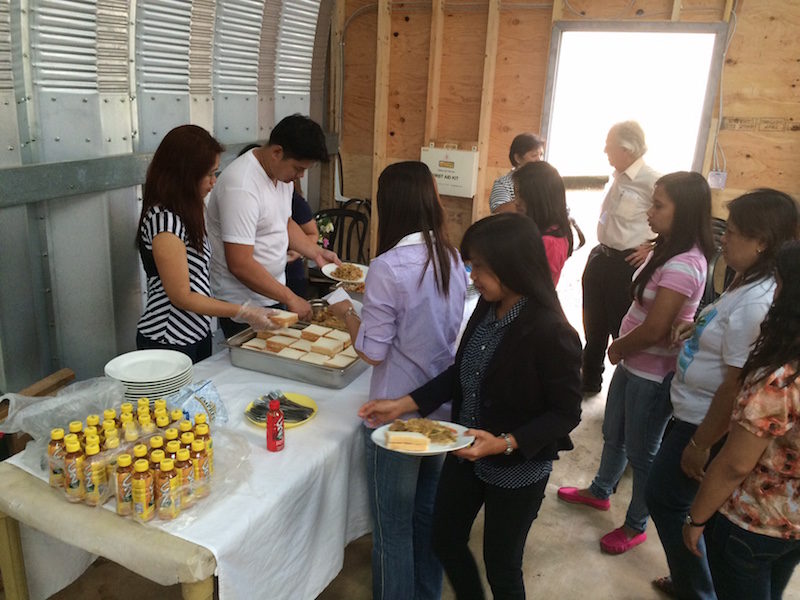 The Technology and Vocational Skills Training Center is just one of the many projects that can help the faculty and students of PNC. With your generosity and passion for ministry, more plans can be put into action.
Let us continue to pray that Jesus will touch more hearts and individuals will answer their calling to ministry and to partner with us to make PNC an even better avenue for education and spiritual formation.
Philippine Nazarene College Work and Witness Promo from T Aebischer on Vimeo.