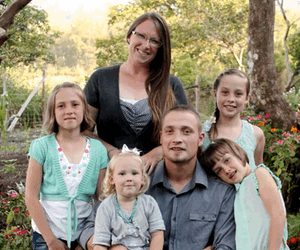 We are a family of six serving in the highlands of Papua New Guinea for almost four years. However, as of January, we will be taking a re-assignment to the south pacific island of Fiji. We will continue to operate as Melanesia South Pacific Field Work & Witness Coordinators. Our new home base will be in Suva, Fiji and we will be working to renovate the Fiji District Center.
We are so grateful for the opportunity the Lord has given us to serve Him in PNG, and now in Fiji. We have been amazed to see that God has taken what little we thought we had and He has multiplied it!
History:
During our Work & Witness travels to Haiti and Paraguay God opened our eyes to the possibility of full-time mission work. Over the period of a years time we committed to following Him as he has led us on a journey of patience, financial freedom, and peace!
We have now been on the Field in PNG for about 4 years. We have enjoyed working as W&W Coordinators for the Field. While on the Field, Adam has been apart of several construction projects. Including a new operating room, new doctor housing, two new toilet/shower blocks through W&W, and new short-term missionary housing. Stephanie works as Field Office Personnel obtaining work permits for incoming mission staff, as well as homeschooling, and keeping house.
We are so thankful for our church family and all their support and encouragement. We are excited to form new partnerships to accomplish the work God has set out on the Melanesia South Pacific Field and very very thankful for the current partnerships that have helped us thrive on the Field.
As we feel the Lord calling us to a re-assignment to Fiji, we know that He will be faithful to provide for our family. During our time in PNG, we saw time and time again where God spoke to His people about partnering with us and they listened.
Please pray for our family as we make this big transition to Fiji. Pray that God will bless the people we share our story with, the ones we serve on the Field, and that our family will be used to further His kingdom in Fiji.
Stay Connected:
To hear updates about our life, work, and ministry, check us out on Facebook at Steph'n'Adam Peterson. You can also email us  to receive our prayer updates, just to say hello or to share your prayer requests with us. We would love to hear from you!
~for more information on the Petersons click here.