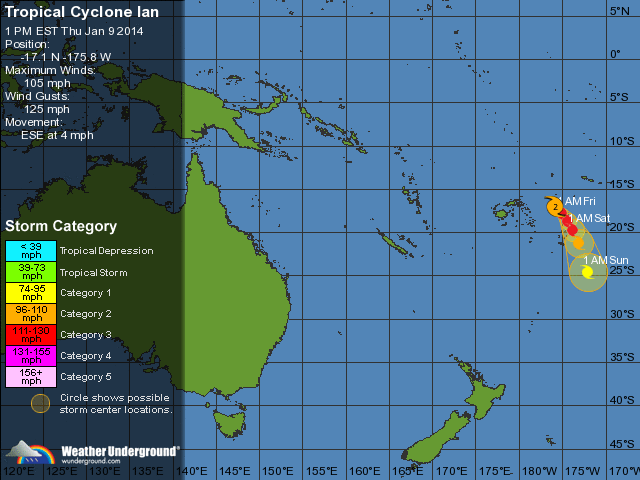 Kingdom of Tonga:  Attention is being drawn to Tropical Cyclone Ian which has been building for the past couple of days in the South Pacific.  With winds currently reported at 161 kph (100 mph) we are keeping a close eye on the development as it is already considered a Category 1 Typhoon.
Please pray for our ministries in this areas of Tonga and Fiji.
[map type='hybrid' address='Kingdom of Tonga' zoom='2′ align='center']
Click here for regularly updated weather information on this storm.