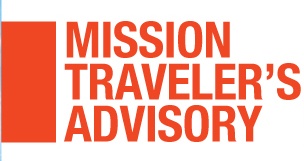 On March 6, 2017, The US Department of State's Bureau of Consular Affairs released its latest Worldwide Caution.
Read: Annotated Version of the Worldwide Caution, by Overseas Security Advisory Council (OSAC) Research & Information Support Center (RISC)
As incidents such as terrorist attacks, political disturbances and disorder usually occur unexpectedly, constant vigilance in everyone is highly promoted, especially when traveling. For US citizens, they are advised to visit the Department of State- Bureau of Consular Affairs website before planning a trip, to equip themselves with information that could increase their safety awareness.
Extremists increasingly aim to assault "soft" targets, such as:
High-profile public events (sporting contests, political rallies, demonstrations, holiday events, celebratory gatherings, etc.)
Hotels, clubs, and restaurants
Places of worship (see OSAC reporting)
Schools
Parks
Shopping malls and markets (see OSAC reporting) tourism infrastructure
Public transportation systems
Airports
On the Asia-Pacific Region, increased terrorist-related arrests, foiled plots, small-scale and attempted attacks and kidnapping attempts have been reported, and travelers are advised to take caution.
Specifically, travel warnings have been issued in North Korea and the Philippines. All travel to North Korea is highly discouraged due to the serious risk of arrest and long-term detention under the system of law enforcement. Moreover, people are urged against all non-essential travel in the island of Mindanao in the Philippines because of continued terrorist threats, insurgent activities, and kidnappings.
During these times, our prayers are needed more than ever. Let us pray for safety, for those that call these places home and also for our team members and fellow Nazarenes all over the world who have followed their call to missions in areas of unrest. May they be protected with God's mercy and love.