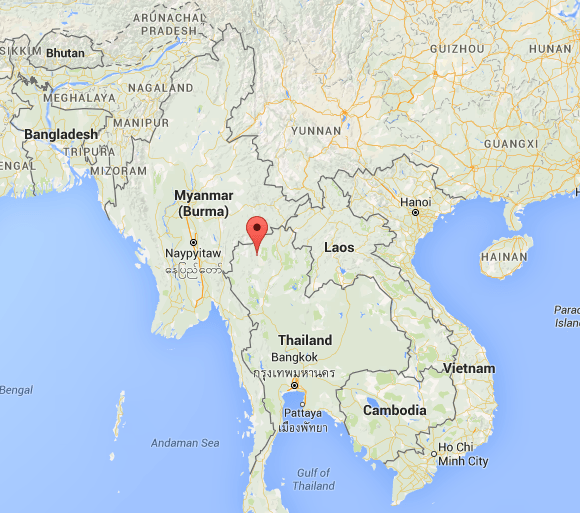 Northern Thailand: More than 100 people from six different churches, some traveling great distances, arrived in Northern Thailand to celebrate the reopening of the Southeast Asia Nazarene Bible College (SEANBC), Maetang Center on May 10th.
At least a dozen pastors were in attendance, each with a choir team.  There were also a total of 19 students who are taking part in the next Pastoral Course of Study class being taught this week by Thailand District Superintendent, Rev. Tanongsak Pong-oodta.
SEANBC Chancellor, Dr. (Rev.) Bill Kwon was present for the celebration and brought a message from 2 Timothy 2:2, "entrusting to reliable people who will also be qualified to teach others."  This truly "set the tone" for the reopening of the center, as its mission is to train up new leaders, entrusting to them the mission of making Christlike disciples from this generation to the generations to come.
"I'm enthusiastic and optimistic about the future of the church in Thailand, specifically in this instance in Northern Thailand as a result of the reopening of the teaching center," Dr. Mark Louw, Asia-Pacific Regional Director.
Thanks to each one who has coveted to pray and support this advancing work and historic event on the Northern Thailand District.
— Submitted: Rev. Samuel Yangmi