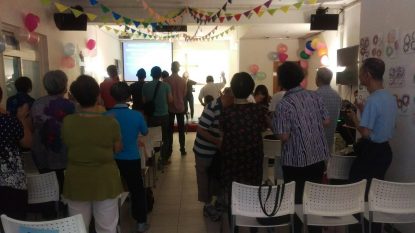 One year ago, a service at Shipai Church of the Nazarene had about 20 people attending. Pastor James Huang had just succeeded Pastor Shi and his wife who had faithfully served the church for nearly 40 years. The church needed a fresh vision – a new purpose for the sake of God's Kingdom.
With their limited resources, Shipai Church decided to take a risk: they sent out a cross-cultural worker to make disciples in the nation of Cambodia.
The small church sacrificed "one of their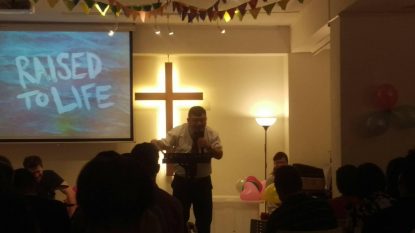 own flesh" and the funds necessary to follow the Lord's Great Commission in Matthew 28:19-20. Members of Shipai stood up to the challenge to receive discipleship training and humbled themselves to receive the Holy Spirit.
In March of this year, nearly a hundred were in attendance for the commissioning ceremony and there has been consistent growth in members and offerings since.
Please pray that the Lord will continue to bless the ministry Shipai Church and their call to make disciples. Pray also that the Lord provides a way to expand or move their existing location, as their current space has become too small to accommodate their rapid growth.