Nazarene Aletheia Christian Church led by Pastor George Sorontou started the Saya Pengikut Kristus (I am a follower of Christ) (SPK Program) in 2008. The church has completed 38 batches since then. One batch of the SPK program lasts for 2 months. SPK Winner program is a recovery class designed for those who are struggling with addiction, divorce, and other difficult situations in life.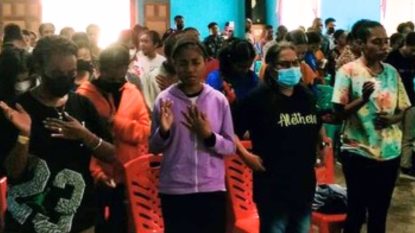 The program offers classes on Salvation, Jesus as the Sole Ruler, and the Power of Communion. It also offers "Champion Gathering" which has classes such as The Heart of the Father, Jesus – the Deliverer, Jesus – the Healer, The Power of Baptism, The Power of the Holy Spirit, Financial Freedom, Youth Life – Sex, Love and Dating, Teaching to Parents, Blessed Christian Families and To be True Disciples of Christ.
Everyone who also attends the class must not only hear God's Word but also learn to live and practice it in their lives. They were required to read 1-2 chapters in the Bible, then give a report or share their learning with their friends. They are also invited to create an accountability group so that they can support and help each other.
SPK program is also impactful because of the testimony of its teachers and facilitators. The teachers were trained and equipped to share their life testimonies. Many of them, mostly lay people went through the same struggles and have undergone the SPK program. After they graduate, their lives were changed by the Holy Spirit, and they are now witnesses of Christ. The transformation of the teachers inspires others that in Christ there is forgiveness of sins and there is healing.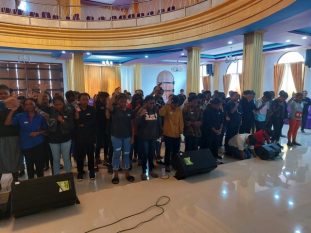 SPK program has made a huge impact on the lives of the participants and the church. Many of the participants were unbelievers when they started the program. But after they graduate, they found a new life in Christ. Also, through the SPK program, many people came to know the ministry of the Church of the Nazarene. Several churches were started and planted by the SPK participants who are the new leaders in the church.
Pray for the ministry of the SPK program that more people will find restoration, healing, and a new relationship with Jesus.