Northern Thailand:  It was an exciting time in Northern Thailand as the district recently finished their biennial Nazarene Family Camp, an event that took place from March 28-31, 2016, in Banmai Maekon village.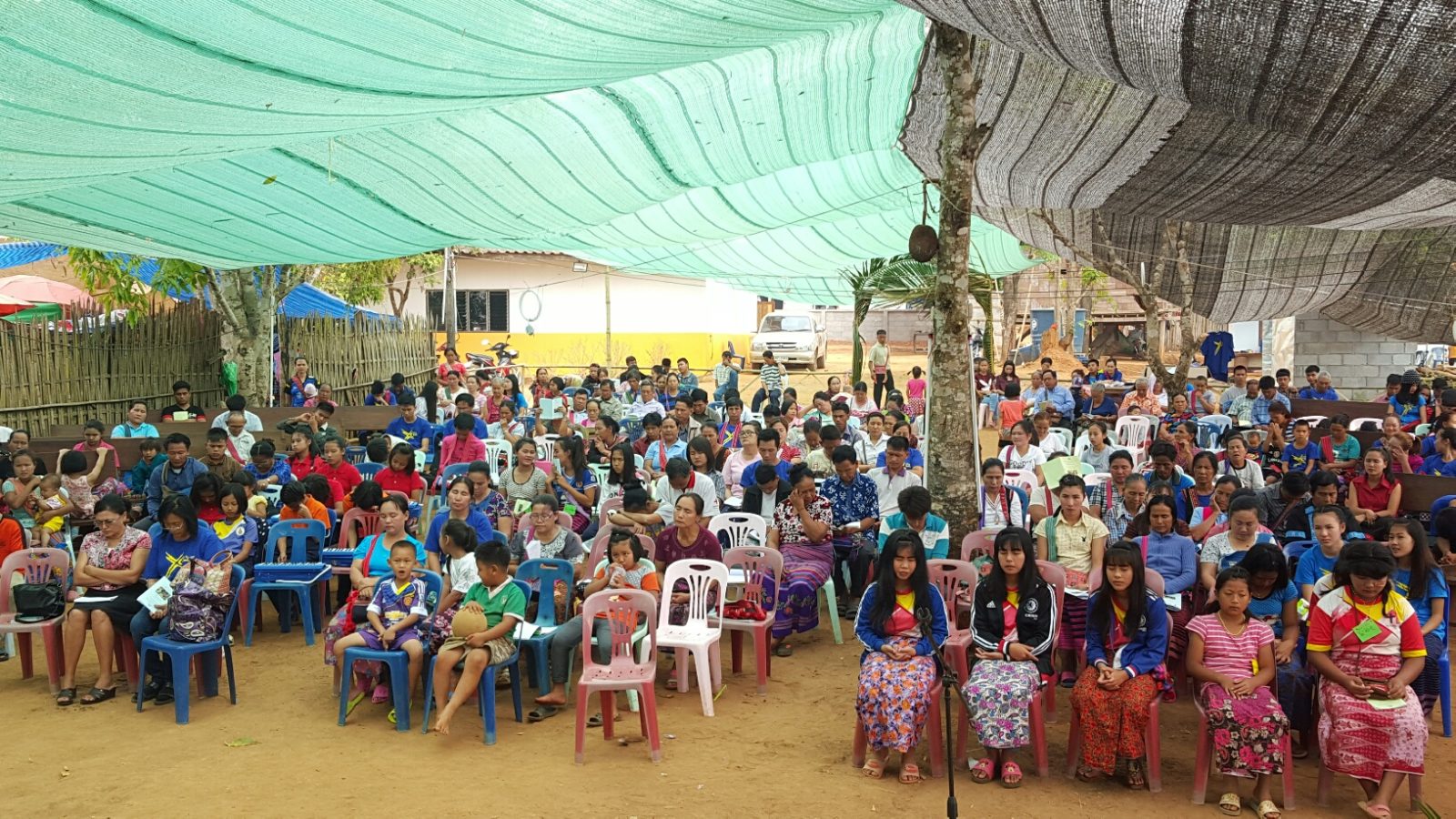 During these four days,  400-500 Nazarenes from across 17 Nazarene churches came together to celebrate their common bond – Christ!
Rev. Dr. Collin Elliot and his wife Shireen were the keynote speakers and shared messages on Holiness, which the Lord used to bring a true spiritual revival across the camp meeting! The people expressed great joy in hearing the teaching on entire sanctification as they had never heard it before; this was something they found could be practical in their daily lives.
Rev. Shireen was given time in the afternoons to meet the women and bring them messages from the Bible. This was the first time for the women's group to have a special speaker and everyone was so touched that they truly did not want the meetings to end.
One of the meeting's highlights was the celebration of the baptism of 11 believers.  This truly brought joy to the week as these new believers celebrated their commitment to Christ.
Simultaneously,  the district Nazarene Youth International (NYI) also conducted their meeting in the church. Ten Bible College students volunteered to lead the youth groups and did a tremendous job!
Special music groups from Myanmar and Thailand also came to join the celebration. Together with the Lahu choir groups from each village, they made the atmosphere even more festive and blessed.
As the camp came to a close, the district and local churches raised $7,428.00 for the event.
"This is one way we are learning to make Christlike disciples among our Lahu people," shared District Superintendent (DS) Lasoe.
DS Lasoe and the Northern Thailand district would like to extend their heartfelt gratitude for everyone who prayed for the success of the event, and for the generosity of those who made their contributions.
– Submitted by: Sam Yangmi