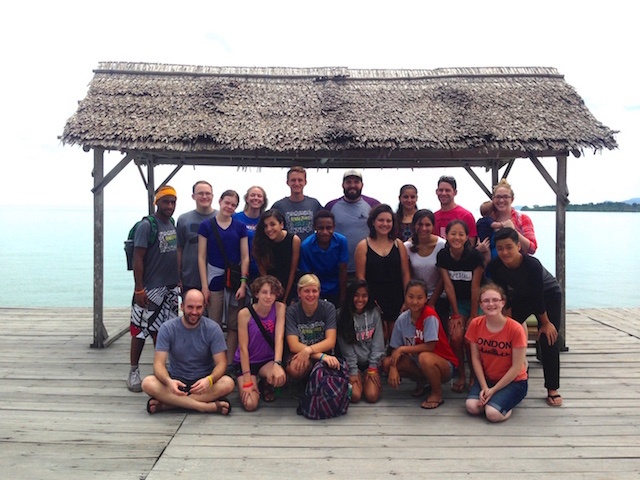 Earlier this month, an excited group of high school teens from the Asia-Pacific region gathered on a remote beach with 5 adult facilitators for Rendezvous 2017! The participants were teens whose parents are ministering cross-culturally on the region. "Rendezvous" is from a French word which literally means to "present yourself." It happens every two years when a similar group comes together to 'present themselves' to the Father so He can shape their identity and direction, preparing them for the cultural transitions they will make in the future.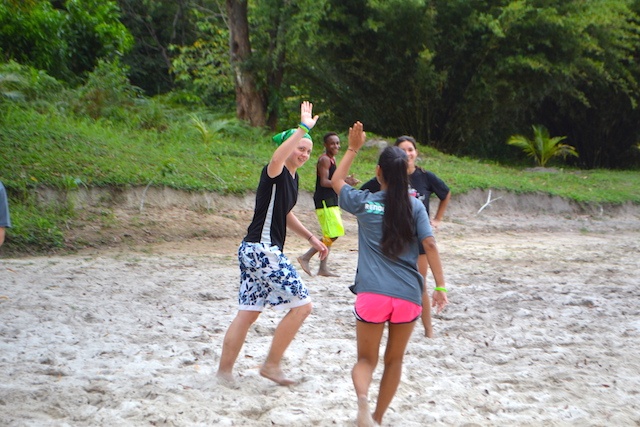 Rendezvous is a high energy 5-day Nazarene event that includes challenges, games, discussions, small groups, StrengthsFinder coaching, worship, and lots of opportunities for relationship building. The focus is on helping the teens re-enter their passport cultures, and transition well into their adult lives.
Rendezvous 2017 went well, and clearly had a great impact on participants. One teen wrote: "Thank you for your support in allowing this event to take place. It will help me re-enter my passport country after a long time away. You have made a difference in my life and in the lives of many others."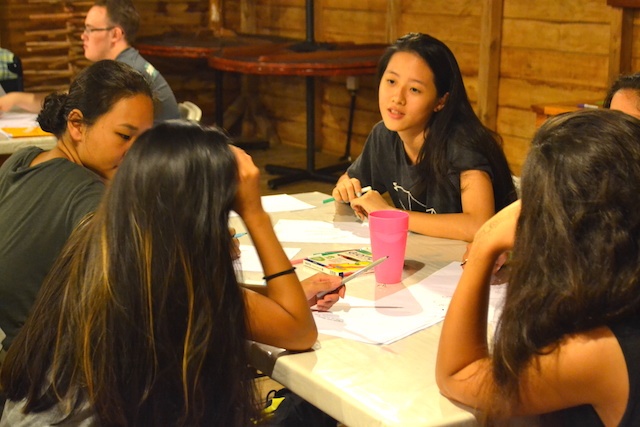 Parents were blessed as evidenced from recent emails. One parent wrote:
"Thanks so much for everything. They arrived home safely with refreshed and enriched spirits. They shared a lot of good things, appreciating new friendships and leadership of good leaders. Thanks to many devoted people for this treat!"

Get ATR Newsletter directly in Your Inbox
The event would not have been possible without the prayers, support, and tireless efforts of many. The team of five facilitators did a fantastic job, selflessly giving of themselves in service to the teens during these days together. Regional Director Mark Louw wrote: "Thanks to the awesome leadership team who planned, prepared, and facilitated this Rendezvous." 
Please pray for these high school teens as they prepare for the cultural transitions ahead.
The biennial Rendezvous event is made possible by your partnership. If you would like to partner with us for Rendezvous 2019, click HERE! Your giving is an investment in families who have been called and are faithfully serving outside their home countries.
In a note to a support partner, one teen echoed the sentiments of all the participants:
"Thank you so much for blessing us with the opportunity of being involved in Rendezvous. The time spent with really amazing teens that live like I do, and with incredible leaders who care and love you, has been absolutely fantastic. I learned many valuable lessons that I will carry with me forever. Thank you for your [support] and caring thoughts. On behalf of everyone who attended Rendezvous 2017, it has been an amazing experience!"
-Submitted by: Dave Hane/ Andrew Tarrant, A-P Rendezvous 2017 Team Leader
-Photo Credits: Hayley Tarrant