Kudjip Nazarene Hospital, Papua New Guinea:  Besides the presence of God, one of the very important considerations in the successful operation of a mission hospital is a stable source of power!
This has been a challenging problem for many years.  Power spikes, brown outs, and steady over voltages have wreaked havoc on the hospital equipment and patience of the medical teams! But Praise God, the problem is very close to being resolved!
The rebuilding and expansion of the Kudjip Hydro Project broke ground in June of 2012 (replacing a 40 year old hydro power system) and now, just under two years later, completion is in sight, with the official opening scheduled for April 30th, 2014, and power scheduled to start flowing from the turbine house in early June.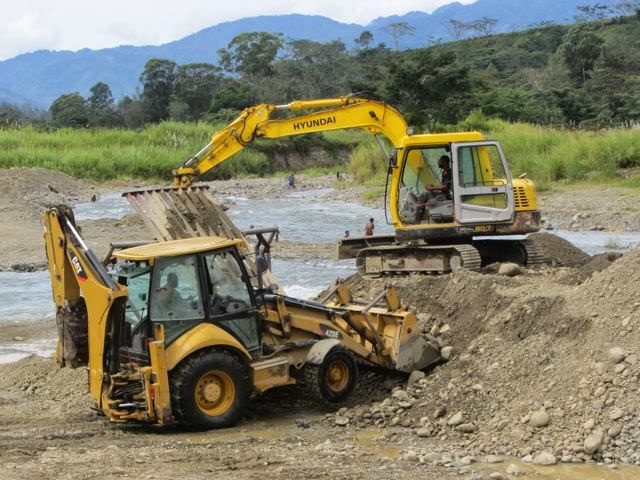 This project (partnership with Australian AID), will have a completed cost of just about 4 Million USD and is engineered to produce 256 KVA of affordable, safe, and reliable power.
"It will save the hospital literally hundreds of thousands of dollars on medical equipment [destroyed] from under and over voltages and power surges, as well as [provide savings in the area of] diesel and back up generators," stated Dr. Scott Dooley, hospital administrator.
This project could never have been accomplished without the faithful partnership of the many churches and individuals who gave the seed money through multiple channels including Nazarene Compassionate Ministries.  Not only did the original funds go to purchase a back up generator, but most importantly, international organizations such as Australian AID are looking to see if the church is truly invested in a project before they offer to participate.
"It was truly the giving of all the people at the beginning that led to the funding of the project to a size we never anticipated," said Dooley. "Literally a 'loaves and fishes' moment for those of us who watched it unfold."
Thank you so very much to all of those who have given in partnership with the project!  Keep your eyes on the World Mission Communications News Channel, as we will be featuring an encouraging, motivational video in the days ahead, detailing how God took yours gifts and turned them into something unbelievable.