La Trinidad, Benguet, Philippines:  Hearts are heavy today as the news has come from Philippine Nazarene College (PNC), that sometime during the evening/morning of Friday, August 19, to Saturday, August 20, unknown subjects made forced entry into the school.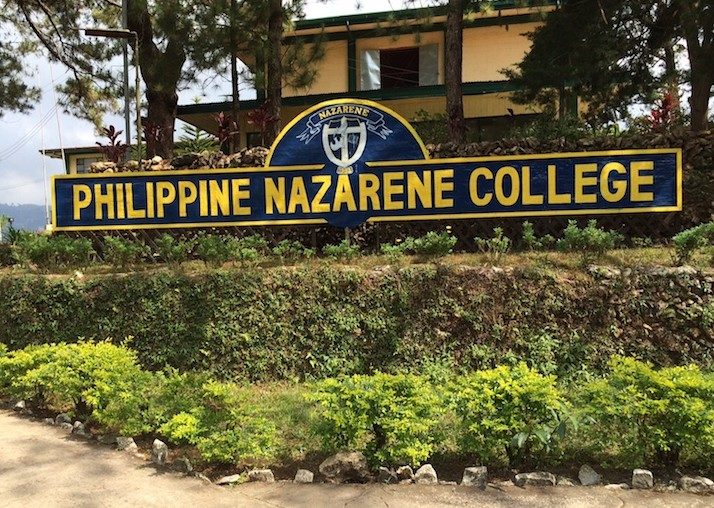 The doors to several of the offices in the administrative building, including the computer lab, were forcibly opened, and several computers, monitors, and other items were removed.
Investigators from the Philippine National Police, La Trinidad Criminal unit, and Scene Of the Crime Operatives (SOCO) from Benguet Provincial Crime Lab were on scene in the early morning hours.
"I know this incident is another hurdle we have to overcome, the cost of which is even beyond the capacity of the school again [to] face. Thankfully, there was no one whose life was endangered. We covet your prayers," Rev. Mark Eugenio, PNC President. 
Get ATR Newsletter directly in Your Inbox
The loss was estimated at around 200,000 PhP (approx. $4,400 USD).
Prayer Requests: 
Please be in prayer for those who lost valuables in the burglary. Personal as well as school computers were removed.
Pray for those investigating the crime that they would have wisdom in following up leads.
Pray for those who committed the crime, that they would have a change of heart and return the items taken.
Pray for the school staff as they will face the challenge of working through recovery of documents and replacement of the computers and equipment that were stolen.
Anyone with information regarding the burglary should contact Rev. Mark Eugenio by following this link.