Gahanna, Ohio: Nearly 200 Nazarenes from literally as far away as Pasadena, California, met in Gahanna, Ohio, at the Shepherd Church of the Nazarene, September 26-27th for the East Central Region Work and Witness Conference.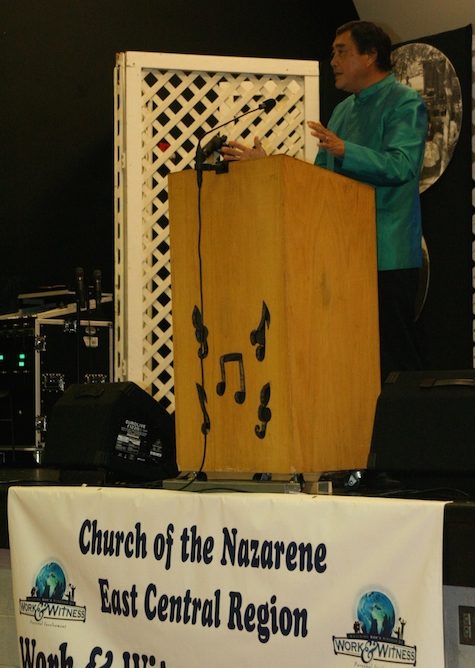 The keynote speakers for the conference were Rev. Samuel and Lumae Yangmi.  Samuel was born in Thailand and raised on the Region until the age of 15, when he and his family moved to the United States as refugees.
Samuel completed education in the U.S., graduating from Mid America Nazarene University in 1984.  Feeling called to take the Gospel back to the people of the Asia-Pacific Region, Sam returned to Thailand to serve the church as a career missionary in 1993.  After serving as DS for 13 years on the Northern Thailand District where they saw significant growth and the transition of the district from mission to national leadership, Samuel is now the DS of a new district on the field.
In addition to the great messages brought by Samuel and Lumae, and representatives from several countries around the world, the conference also heard from General Superintendent Emeritus Dr. Gerald Johnson and Dr. Paul Gamertsfelder, who is considered the father of Work and Witness within the Church of the Nazarene.