Manila, Philippines: Effective June 1, 2016, a new Campus Chaplain has been appointed at Asia-Pacific Nazarene Theological Seminary (APNTS) in the person of Rev. Sherry Shmidt.
Rev. Sherry brings a rich amount of life experience and training to this new assignment!  Not only is she an ordained elder in the Church of the Nazarene, but also has trained and served as a Registered Nurse and spent much time serving in the areas of guidance counseling, member care, and general health services.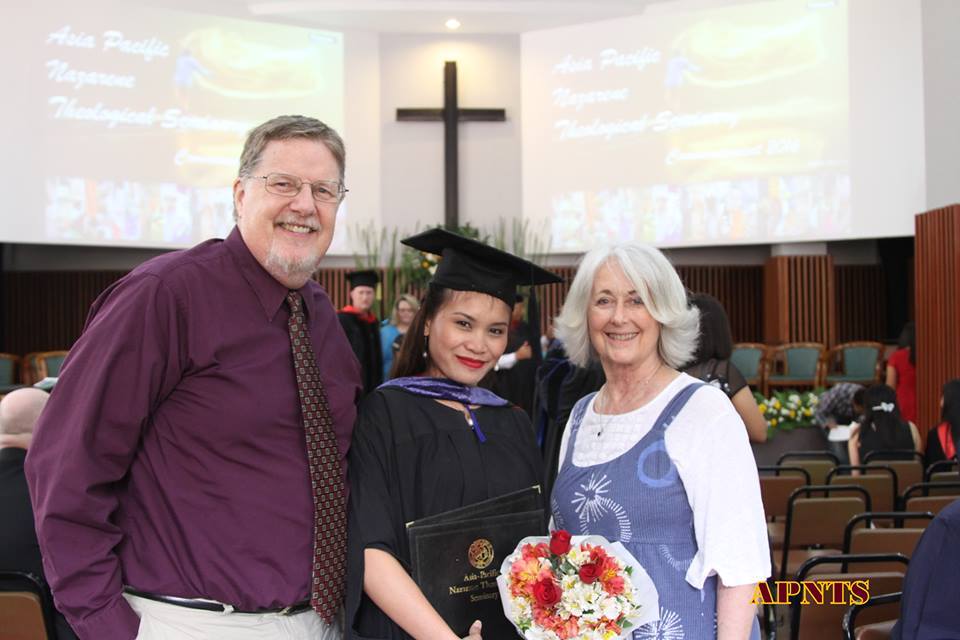 Sherry and her husband Dr. Lynn Shmidt, who is head of the missiology department at APNTS, arrived to the Philippines in 2015 and prior to this, served for 18 years as missionaries in Africa.
"We are prayerfully anticipating general benefits for the whole campus," said Engineer Shionel Blas Gesite, Officer in Charge.
"I look forward to the coming year, working to support and facilitate the spiritual and holistic development and growth of all who are a part of the APNTS community," said Rev. Sherry.
Please commit to pray for Rev. Sherry as she embraces this new role and seeks the guidance of the Lord as she in-turn, endeavors to be a spiritual leader and discipler of those who call APNTS home.
In addition to serving as APNTS chaplain, Sherry will continue to serve as part of the Member Care Team for the Asia-Pacific Region.
For a complete profile on the Shmidts, follow this link.
If you would like to visit the Shmidt's Facebook page, follow this link.