Tahan – Kalaymyo, Myanmar:  The rainy season has arrived in full force throughout SE Asia, bringing along monsoonal rains that have completely inundated entire regions of Myanmar, India and Northern Vietnam.
According to BBC World News, these rains that began in July, have left at least 27 people dead in 4 western regions of Myanmar that have been declared disaster areas.  There are reports that entire villages have been buried under landslides, so the casualty numbers are sure to rise.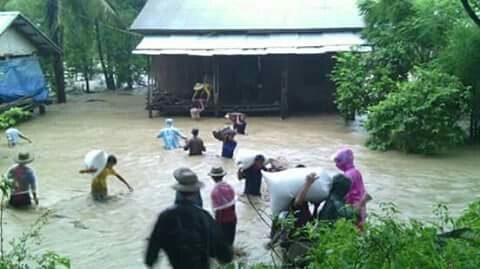 A landslide in Manipur state hit a remote village in Chandel district, bordering Myanmar, early on Saturday. Rescue teams were not expected to get there until Sunday because of heavy rains and landslides.  Continuous rain in recent days has washed away bridges and roads and left thousands homeless, according to local officials.
Report from our Nazarenes (*** Update Below)
One of our leaders in the area sent in the following report:
Please pray for Tahan-Kalaymyo where most of our church members are living. Tahan-Kalaymyo is home to over 400,000. It has 80,000 acres of rice fields, 40,000 acres of peas, 40,000 acres for cooking oil crops. Most cultivation areas were full of flooded water with a strong force of rivers.
The flood destroyed almost all of the district of Kalaymyo areas. Schools are closed, prisons are evacuated, hospitals are flooded and patients are being removed to safe places.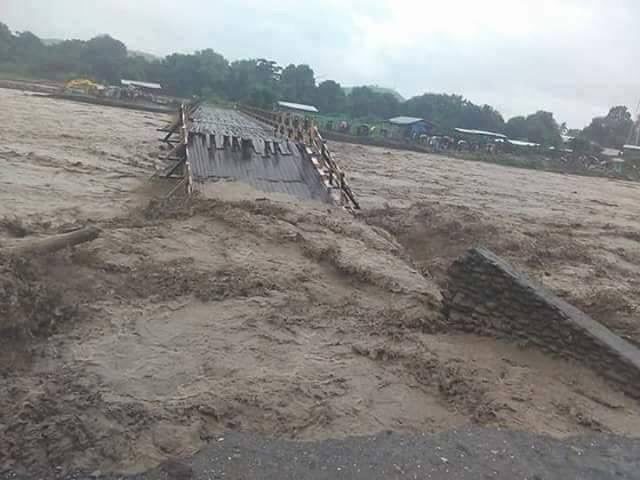 Many of the bridges have been destroyed.  Thousands from the flooding areas are homeless and have moved to the Tahan schools for shelter. Some villages were completely submerged and destroyed in the flood. Many lives have been lost. According to the latest weather forecasts, the heavy rains are expected to continue in the Saggain, Kachin, Chin, Magwe, and Rakhine Regions.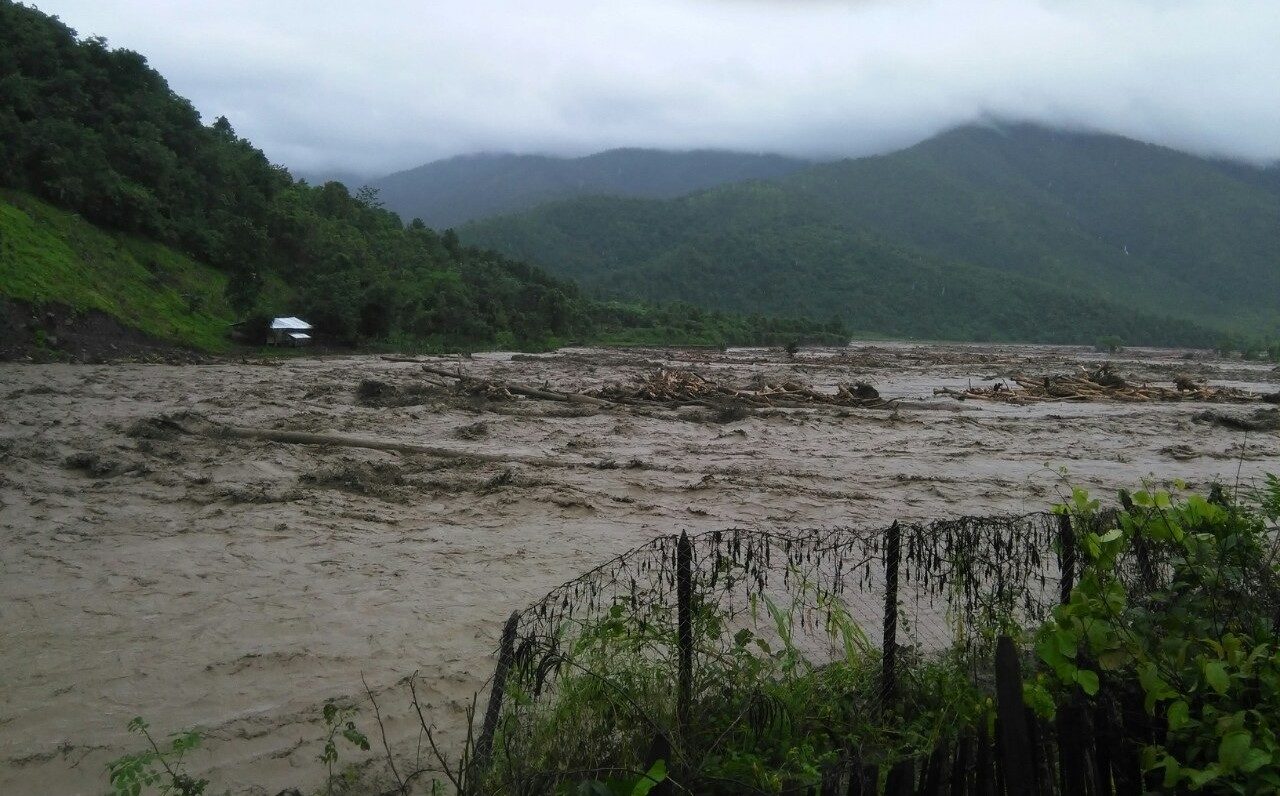 We have several local churches throughout the region, and most of our churches members live in these flooded areas. We have not yet received reports about the number of Nazarenes who have lost their homes or even worse, their lives.   They are in the midst of some very difficult times.
Please pray for our local, field, and regional leadership as they look at the needs and assess how the church can best respond to this monumental crisis.
*** August 3, 2015 Update ***
In one of the villages on the road to India, where many of our Nazarene's live, more than 100 homes were swept away and at least 750 acres of rice were completely destroyed.

One of our Nazarene widows, was one whose home was swept away.  The local Nazarene pastor and church members responded to rescue her.

One of our Nazarene Churches in Tahan was full of thick mud.

Reports at this time are that the majority of our Nazarenes are safe.  Work is still ongoing to establish contact with the isolated areas.
The rains have subsided a bit and the water is starting to dissipate.
Thank you for your ongoing prayers!
Please commit to bring this prayer need before your local churches this week!