Southeast Asia Field (SEA): On August 2-9, 2014, Global Nazarene Publications Director, Scott Stargel, and SEA Field Communications Coordinator, Lisa Lehman, collaborated to present the first Manual Summit training held in Southeast Asia for the Church of the Nazarene.
Four participants from Myanmar representing the Chins and Burmese languages were joined by their District Superintendent (DS) Robin Seia and met in Yangon from Aug. 2-6.  August 7-9,  eleven participants including DS Lasue Jasa from N. Thailand, met in Bangkok representing the Thai, Lahu, and Vietnamese languages.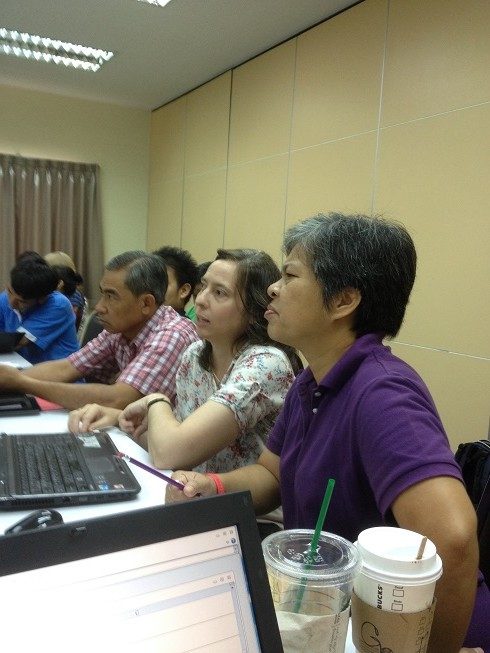 The training encouraged each one to see their translation roles as significant in the global church. While extensive work is needed to further develop the manuals in most of the languages of the SEA Field, this Manual Summit was a key catalyst toward establishing Manual translation committees in 5 languages. At least one of these committees hopes to be official soon.
Lehman will continue follow up training with Manual translation committees in 3 of these languages later this fall.
—– Submission: Lisa Lehman