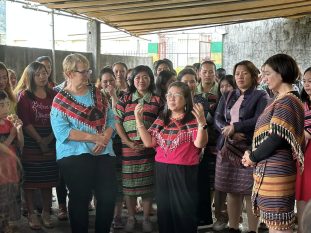 Benguet, Philippines: Over 150 women gathered for the "Women of Worth: Called Beyond Ordinary" fellowship on 7 October 2023, held at Loo, Buguias, Benguet. Philippine Luzon District and the Field office organized the event to celebrate the camaraderie among women in leadership and ministry in their district.
Rev. Inocencia Piliin (Field Women in Leadership Coordinator) and Dr. Eileen Ruger (Regional Missiologist) were the guest speakers during the event. They talked and inspired the women about "Called beyond ordinary" and "Going beyond extraordinary." Also, during this special event, the women highlighted and showcased their vibrant cultures in the Highlands through their traditional dances and local indigenous clothing.
Ptr. Shally Limon, from the Metro Manila District, was also invited to give her testimony. They are fascinated and blessed with what happened during the event. Pastor Shally shared, "We are delighted and inspired to get along with everyone as they gave us the warmest welcome, just as how God allowed us to explore the beauty of the place, nature, and people—their hunger and thirst for connection manifested through wearing their tribal attire and showcasing their cultural dance which made the entire event as joyous as it could be. This experience has left an indelible mark in our hearts as a testament to how God can make every event possible, even in the presence of distance and our differences, and that is because of our commonality—God."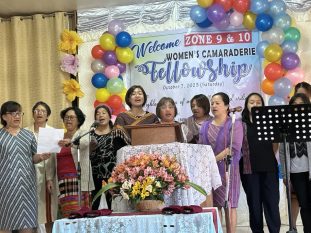 Dr. Eileen Ruger added, "I was inspired by the energy and fellowship of the Holy Spirit among these amazing women! It was clear how these women were called and surrendered to being servants of our Lord and Savior. They are living testimonies; their tangible joy encouraged me so much!"
Indeed, God is blessing women in leadership anywhere in the world. We see women gathered to celebrate their God-given calling! This coming 30 November- 2 December 2023, the Philippines-Micronesia Field will have its conference at Puerto Princessa, Palawan. Click here for more details.