Manila, Philippines:  The Spirit of the Lord was truly present this past week (August 8-12) as District Superintendents, Field Strategy Coordinators, Ministry Coordinators, and special guests gathered together from across the Asia-Pacific Region for a conference in Manila.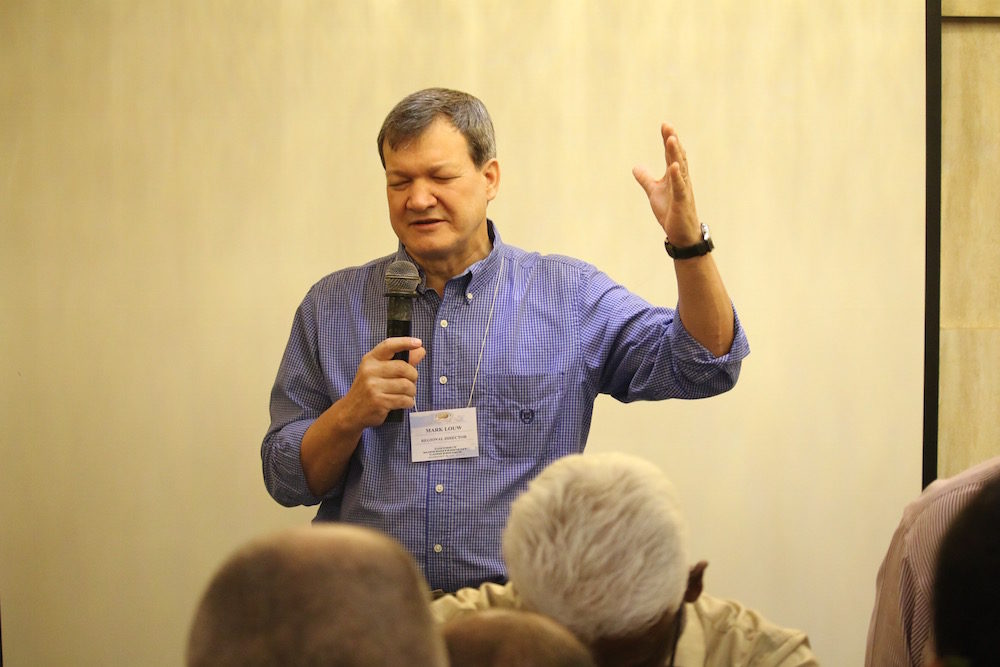 The purpose for the gathering…to seek the Lord's leading, grow in knowledge of Christ-like leadership,  and to prayerfully commit to a common vision and strategy for reaching the Asia-Pacific Region for Christ.
Regional Director Dr. Mark Louw, shared the vision that God has placed upon his heart for Kingdom impact, a vision derived from John 4:41.
[perfect_quotes id="12292″]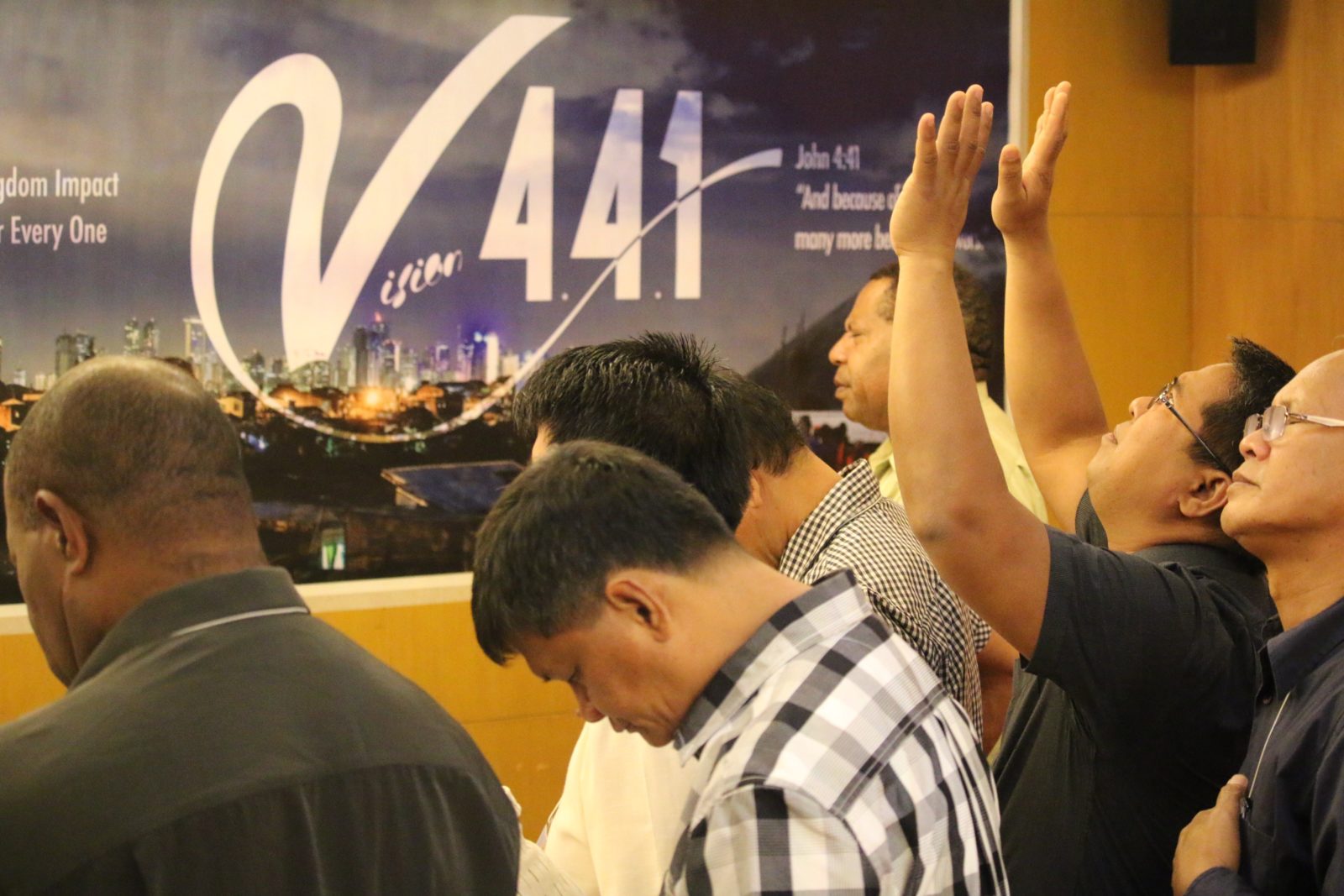 "My vision is for the Church of the Nazarene to be a Spirit led, disciple-making movement, wherein all are intentionally growing in their faith and confidence, equipped and empowered to disciple and lead at least one other to faith in Jesus within four years, and for each equipped and resourced local congregation to give birth to another every four years." – Dr. Mark Louw
Four (4) years For (4) each one to reach/grow (1)
Highlights to the conference included the daily presentation of the Word of God, brought by Dr. Stan Rodes (global director of Clergy Development)  as well as special presentations brought by Regional Ministry Coordinators.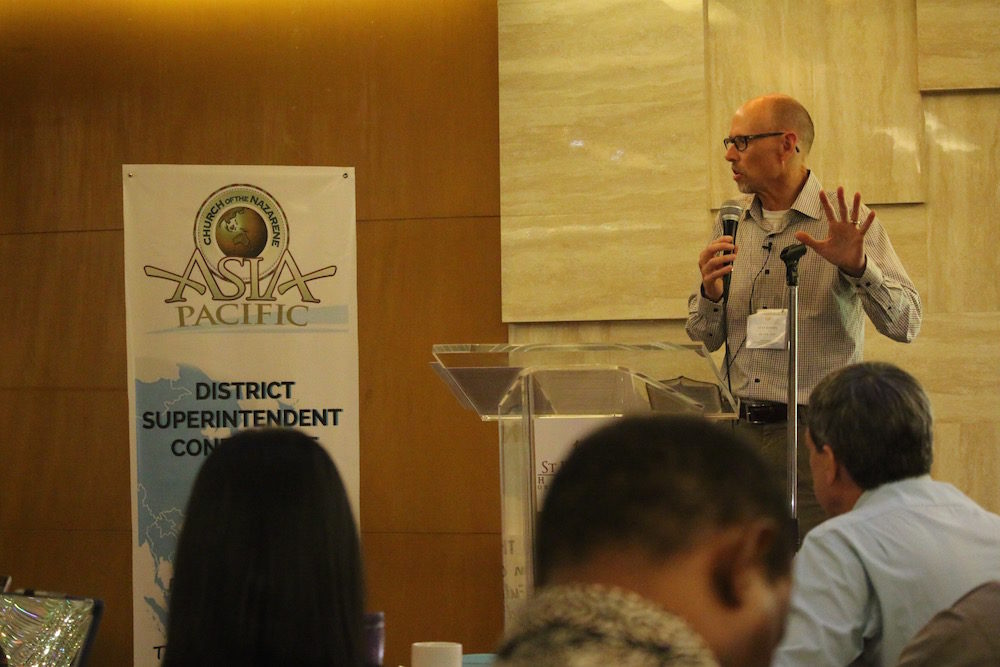 The theme of Rev. Rodes' message for the week was Grace for life.  On the first day of the conference there was such an incredible movement of the Spirit!  As Stan finished, there was an invitation to prayer.  The front of the room was lined with those seeking a renewal of their experience of God's grace.  It was truly a powerful time.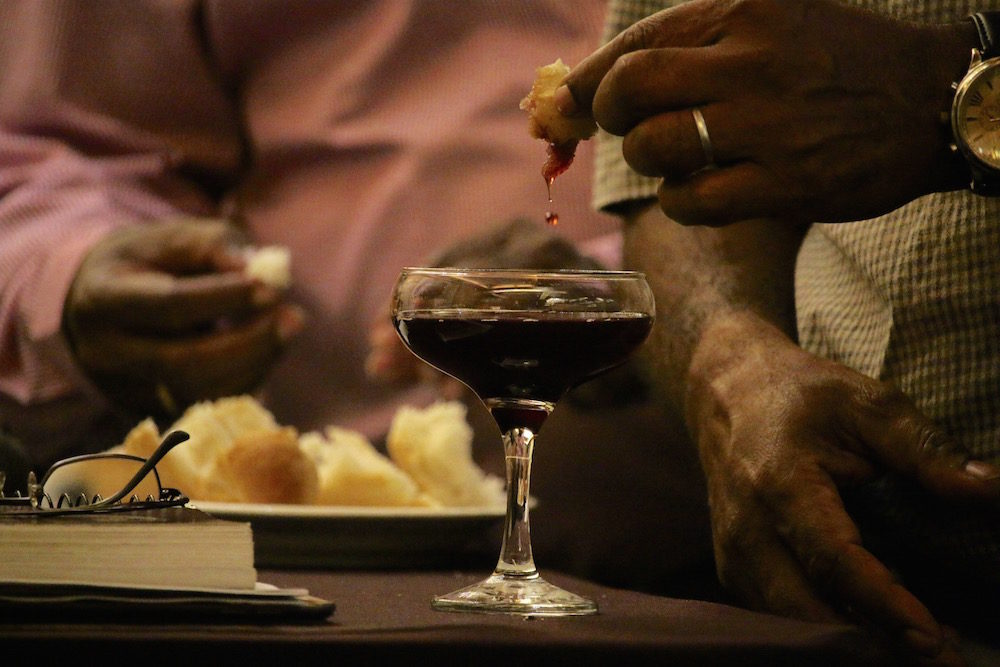 The conference ended on Thursday evening, with a communion service and challenge to go forth in the power of the Lord.
We are looking forward with great anticipation to what the Lord is going to accomplish on the Asia-Pacific Region in the days ahead.
Please commit to pray:
For safety for those traveling to their respective fields after the conference.
That God would continue to fan into a raging fire, the passion and vision that was ignited during the conference.
That those who are leading across the Region, would commit to placing an emphasis on Prayer and seeking of God's direction in their respective areas of responsibility.
That each individual would catch the vision for using whatever God has placed in their hands (Exodus 4:2) in order to respond to the Great Commission of Making Christlike Disciples in the nations!