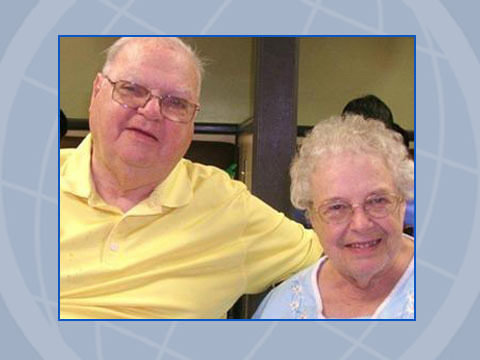 On July 11, John "Jack" Hiram Holstead went to be with the Lord. He was born May 31, 1929, in Toronto, Ontario, Canada, and became a naturalized U.S. citizen 40 years later."Dr. Ho," as he was known in China, spent 37 years in the Orient — Taiwan, Hong Kong, and Mainland China. He married his college sweetheart, Natalie, and passed away about five weeks before their 62nd anniversary. They met at Eastern Nazarene College in Quincy, Massachusetts, in the late 40s.
Jack went from ENC to Nazarene Theological Seminary, where he earned a master's degree in divinity. He became a pastor in Brantford, Ontario, not far from his hometown of Toronto. Jack felt a call to missions as a teenager, so in 1956 he and his wife of five years landed in a small island called Formosa (Taiwan) off the coast of Mainland China.They spent 18 years there and had three children — Kathy, John, and Kian.Jack learned the language, loved the food, and fell in love with the Chinese people. In 1974, the family moved to Hong Kong, where they experienced different food, a different language, but the same Chinese people.Over the years, Jack wore many hats. Some of his roles include church planter, district superintendent, Bible school president, college professor, church growth consultant, gardener, golf enthusiast, and president of the Ham Radio Club in Hong Kong."When people talk about Jack, or John Holstead, or Dr. Ho, or Dad, his sense of humor is what comes out," said John Holstead, Jack's son. "He was warm, always friendly, always positive and upbeat. Anyone who knew this man knew him as a strong man of God. He was a prayerful man. A servant after God's heart."
He is survived by his wife, Natalie; three children, Kathy (Tom), John (Sandy), Kian (Shari); and four grandchildren, Aaron, Natalie, Claire, and Sara.
A scholarship fund will be set up in memory of him through ENC. In lieu of flowers, donations should be sent there.
A memorial service will be held on Saturday, July 20 at Pasadena, California, First Church of the Nazarene at 2:00 p.m. All are welcome.
—NCN News submissions