Asia-Pacific Region: Are you a licensed kindergarten or elementary school teacher? Are you still wondering what God has in store for you for this next school year? Then read on!
The Network of International Christian Schools (NICS) still has several unfilled opening for this fall.  As stated on their website, "NICS is founded on the belief that a major thrust for world evangelism and discipleship for Christ can happen through the classroom with the impact made by committed Christian educators overseas."
Every year, NICS has around 200 openings in the 19 schools around the world. Most of these openings are salaried positions.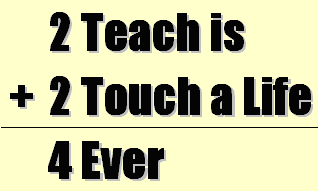 On the Asia-Pacific Region, we have several Nazarene teachers who are finding great fulfillment in teaching at one of the nine regional NICS schools. Most of these Nazarene teachers are under Global Serve missionary agreements and are finding exciting opportunities to share their faith through their teaching.
NICS currently has the following openings on the Asia-Pacific Region:
1 – upper elementary in Nagoya, Japan.  FILLED – PRAISE GOD!
1 – kindergarten teacher for Kuala Lumpur, Malaysia
Follow this link for a complete listing of openings at the 19 NICS schools around the world.
Information on the application process is also found on their website.
If you are an educator and you have questions about how you might be able to serve on the Asia-Pacific Region, please contact:
Dave Hane, Personnel Coordinator – Email