Manila, Philippines:  Wednesday, November 19th, was a truly historic day for the World Mission Communications Asia-Pacific (WMC-AP) Team, as they entered into a new ministry partnership with Biblica wherein they will be producing the New Testament Tagalog Translation in audio format.
Richard Loh, Biblica Area Executive Director East Asia Pacific and Bishop Leo Alconga, Biblica Regional Director East Asia, met with WMC-AP Director Grace Tia and  WMC-AP Audio Department Supervisor, Sean Tinio, for final review and signing of the agreement.
With the signing of this agreement, WMC-AP will begin the audio recording of the New Testament Bible "Ang Salita ng Diyos" (the Word of God) in Filipino (standard register of the Tagalog language) the national language of the Philippines.  This will make the Gospel available in oral format to the 12th most populous country in the world, currently with a population of more than 100 million.
[perfect_quotes id="6038″]
"The WMC-AP team is truly humbled and honored to have been approached, reviewed, and accepted into partnership by Biblica," stated Tia.
"Our principle focus is to find out where God is working and then join Him in it," shared Asia-Pacific Regional Communications Coordinator, Todd Aebischer.  "We daily pray that God will lead us to where we can make the greatest impact for His Kingdom.  We are not just joining in partnership, but in prayer with the Biblica team, that millions of lives would be impacted by this new Gospel format."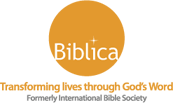 Biblica dates back more than 200 years, when they were founded by some of New York City's leading philanthropists, thinkers, and businessmen to reach America's leading city — and ultimately the world — with the gospel.
First as the New York Bible Society, then as the International Bible Society, and today as Biblica, they've pioneered new ways of accessing and experiencing the Bible:
In 1820, Biblica sponsored its first Bible translation, William Carey's Bengali Bible.
Biblica first gave Bibles to soldiers during the War of 1812.
Biblica was the first to put Bibles in hotel rooms.
Biblica published the first Braille Bibles.
In 1867, Biblica produced the first audio Bible.
In 1978, Biblica published the New International Version (NIV), the world's leading contemporary English translation of Scripture.
As Biblica entered their third century of ministry in 2009, they had already provided more than 650 million Bibles and biblical resources to people around the world. Read more about Biblica's history here.