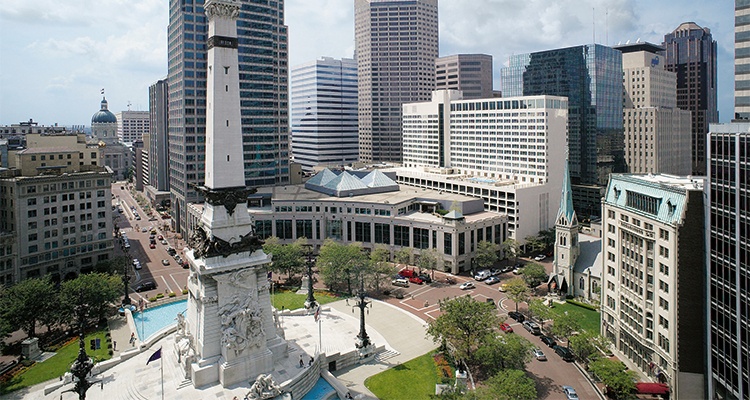 Indianapolis, Indiana: As thousands prepare to travel to Indianapolis, Indiana, USA, for the Church of the Nazarene's 2017 General Assembly and Conventions, organizers compiled a list of resources to help attendees reach their destination.
Car and RV/Bus Parking
Parking for cars, buses, and RVs is available 21-30 June through Gate Ten Events and Parking. The lot, located three blocks from the Indiana Convention Center, is open 24 hours and includes entry/exit privileges. A shuttle runs every 15-20 minutes (6 a.m. to 12 a.m.) between the lot, the convention center, and downtown Indianapolis hotels.
For more information, including pricing, click here.
Airport Transportation
The Indianapolis International Airport's Ground Transportation Center, located on the first floor of the parking garage, offers a connection to shuttle bus service, limousines, rental cars, and taxis.
The Go Green Airport Shuttle is the express Indianapolis Airport shuttle serving downtown Indianapolis hotels. The shuttle operates from 4:49 a.m. to 11:00 p.m. seven days a week with service every half hour.  A one-way ticket is $10. Reserve your shuttle now as seating is limited.
Private sedan service is also available during checkout for an additional fee.
Taxi service is available at the curb on the lower level of the terminal, just outside baggage claim. Attendees should expect to pay approximately $30 to $35 from the Indianapolis International Airport to downtown.
Ridesharing, including Uber and Lyft, is available from the airport to downtown Indianapolis hotels. Click to learn more about Uber and Lyft, including pricing.
For more information about General Assembly and Conventions, and to register, visit nazarene.org/ga.