Negros, Philippines: On February 2022, Philippines-Micronesia Field sent a Work and Witness Team to serve the Negros District Church of the Nazarene. The group consisted of 10 passionate young people from 6 districts. The team was led by Elsid Paragas – Field NYI Coordinator.
Challenges and answered prayer
The team experienced a lot of challenges during the planning and preparation of the trip. The original schedule of December 2021 was postponed because of Typhoon Odette. Also, the members of the team have different work schedules, commitments, and responsibilities in and out of the church, so it made the rescheduling of the trip more challenging. But with much prayer, help, and encouragement from the field and district leaders, the team was able to make the mission trip possible.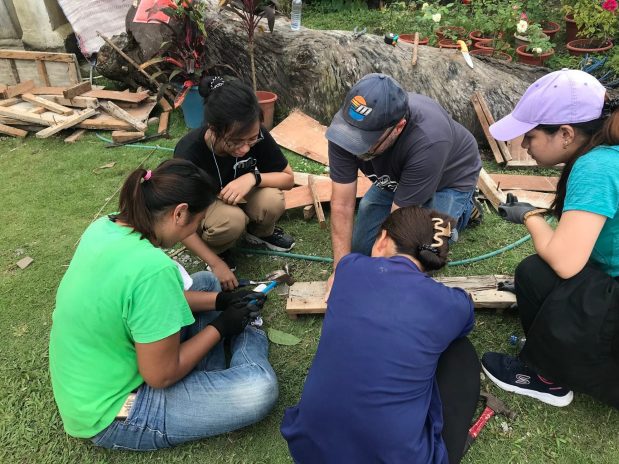 I remember when I was a student at Central Philippines Nazarene College (CPNC), I served on the hospitality committee to care for two international W&W teams. Honestly, I dreamed of being part of a W&W team back then, and now, 7 years later, here I am serving in W&W.

Mea Kate Bacsal, volunteer
Working and Witnessing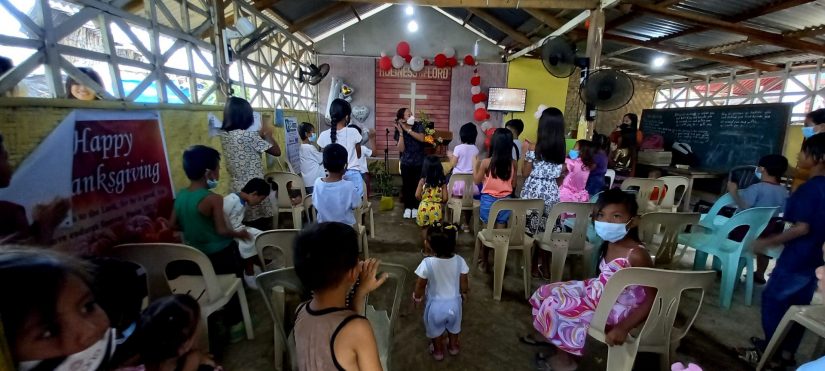 The team spent 6 days working and ministering to the local Nazarene churches in the district. District Superintendent Rev. Nemie Babao and his wife, Pastor Ana – pastor of Living Word Church of the Nazarene hosted the team. They started their time on Sunday worshipping, serving, and preaching in three different congregations. They also met and have fellowship with local volunteers from Enclaro Church of the Nazarene.
During the week, they worked on the local churches of Enclaro, Grace, Binalbagan, and Marina. These churches were all damaged by Typhoon Odette. They worked on repairing the walls, replacing metal roofing and fencing, painting the church exterior and interior, and cleaning debris, fallen trees. Local young people volunteered to help with all the work.
"This team was energetic and hardworking. We sensed God growing their passion for missions."

Kevin and Janet Wilkins, Work & Witness Coordinators
Although the manual work was exhausting, the team was always on the go and energized to do the work. Also, they were thrilled and joyful to minister to the children at the local churches through dancing, singing, and telling stories about Jesus.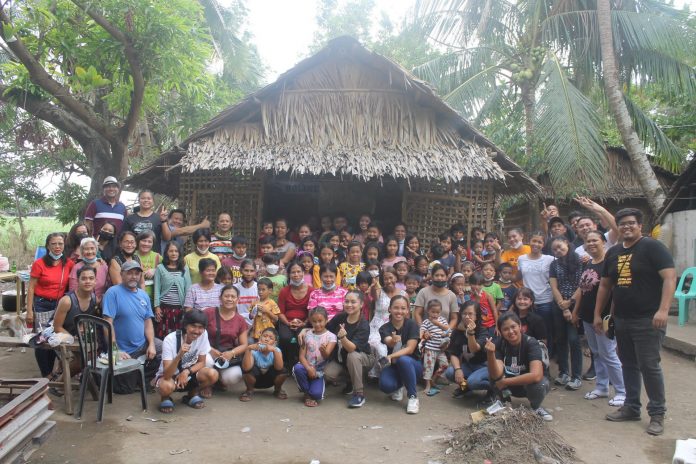 On the last night of their trip, all the 7 local churches in the Negros district gathered to celebrate what the team and the local volunteers accomplished during the week. The night was filled with appreciation and heartfelt worship and capped with a message from Pastor Elsid.
"The Lord is glorified when great things are done through us."

Rev. Elsid Paragas, PM-NYI Coordinator