Papua New Guinea:  Dr. Jim Radcliffe (left in photo), a missionary surgeon at the Nazarene hospital in Kudjip, Papua New Guinea, started noticing earlier this year that his energy levels were lower than usual. Busy work days completely wore him out. And one day, while walking up a hill, he became very short of breath.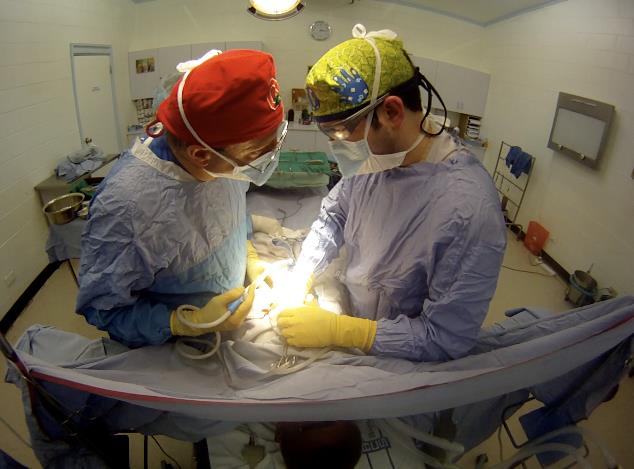 Jim sought a check-up from a fellow doctor and discovered that his heart was enlarged from congestive heart failure. His physician worried he may have already had a heart attack.
Jim and his wife, Kathy, were already scheduled to return to the States to accompany a group of missionary kids who were competing in a Bible Quiz at Trevecca Nazarene University. When they arrived, Jim sought more tests, during which an adrenal tumor was also found and a treatment plan was developed for that as well.
On July 17, Jim had major heart surgery, from which he is currently in recovery. He will have another surgery on Sept. 9 to remove the adrenal tumor and determine whether it is benign or malignant.
Throughout these unexpected health emergencies, Jim has taken comfort in knowing he has the full support and prayers of the global Church of the Nazarene, as well as the church's leadership, and that he is covered by the denomination's Missionary Medical Plan.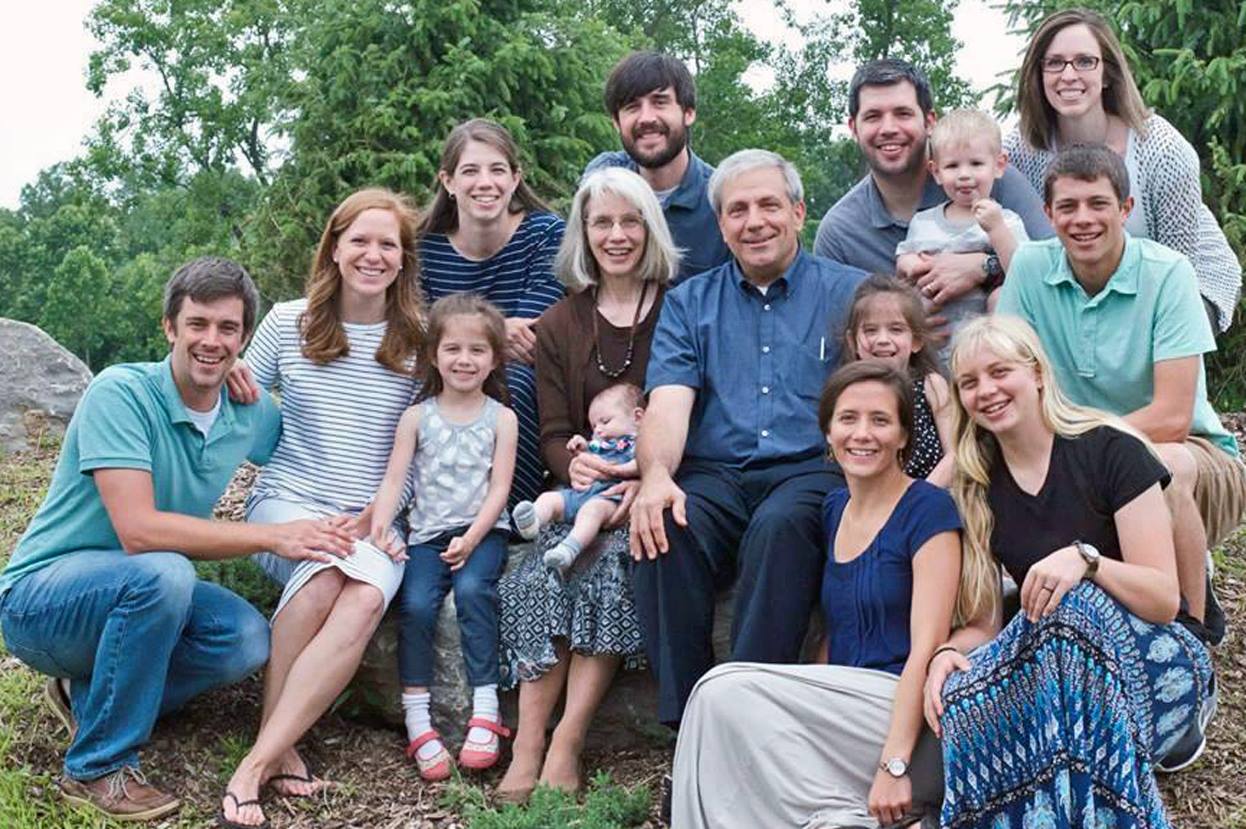 "[It has been] tremendously comforting to know that this is not going to be a devastating financial thing to my family," he said. "Tremendously comforting to know I can get the best health care so hopefully I can continue to fulfill my calling when and wherever God wants to use us after this. So that has really taken anxiety out of it, along with the prayers of our church people, which have been overwhelming."
Meanwhile, back in Papua New Guinea, hundreds of local people, families, villages, health centers, even local schools, businesses and government officials have been pouring out donations to offset Jim's out-of-pocket expenses related to his medical treatments. These sacrificial donations "express a deep appreciation and love for Dr. Jim and his many years of service to the people of Papua New Guinea," wrote missionary Joani Goossens.
"One lady came to my office after traveling by herself for more than an hour because Dr. Jim had saved her husband's life with a much needed surgery," Goossens wrote. "When they heard about Dr. Jim needing his own surgery they wanted to help, to show appreciation for what he had done in their time of need. Her husband had to attend to business in the capital city of Port Moresby, but their family didn't want to miss the opportunity to give so she came by herself even though it scared her to travel alone."
PJ, a former nurse anesthetist at the Nazarene Hospital, felt a "stirring in his spirit" when he heard of Jim's need for surgery. He asked some friends to pray with him about what God would have them do. The next day they saw a notice about Jim's surgery in the local newspaper, so they talked to people in the community about Jim's situation. People started to respond.
Street donations in one day were $6,000 USD, reported Baru, acting hospital administrator. Later, another $9,000 was brought in from the community. At the Nazarene mission station adjacent to the hospital where Jim has served for 29 years, local people gave another $5,900 USD. One community leader donated $831 and several businesses contributed another $2,000. A member of Parliament gave more than $8,000. The Jiwaka Provincial Government is also fundraising on behalf of Jim.
"There was a community event at our local market a few weeks ago that was organized by the leaders of two of the local area tribes. One of these leaders has been a bit antagonistic to the hospital and mission over the years, but he recently came to Christ at a revival service and has been in a small group that Dr. Jim was leading to disciple the converts," Goossens wrote. "He was the most outspoken supporter of Dr. Jim and his ministry at this event. It has been amazing to see the outpouring of love sometimes 2 kina ($0.80) at a time from people who are primarily subsistence farmers."
"God is doing miracles here and we praise God for moving people, both Christians and non-Christians giving out of compassion and deep love for you and your work over 29 years here," wrote Baru to Jim in August.
Jim and Kathy heard and obeyed God's call from young ages to become missionary doctors when they could have pursued lucrative medical careers in the United States.
Get ATR Newsletter directly in Your Inbox
Jim's father was a Nazarene pastor, so he had frequent exposure to missionaries while he was growing up, as they stayed in his home and spoke in his church.
"My earliest remembrances of the call were at age 8, reading the (NMI) missionary books and hearing missionaries speak," he said. "I committed my life to Jesus and told him I'd be a missionary."
Kathy also heard God's call to missions when she was child, through reading Nazarene Mission International's annual mission books and hearing missionaries speak in her church. Both attended different youth camps where God confirmed their calls at a more mature age, and then again when they both went on separate mission trips while they attended Mount Vernon Nazarene University (then a college).
Jim was interested in science, and was moved by the stories of how Jesus healed people's illnesses as part of his ministry. He prayed that if God would be pleased with his becoming a missionary doctor, that God would help him get into medical school.
Kathy completed an associate degree at Mount Vernon and then completed a medical dietetics degree at Ohio State University. After graduating from Mount Vernon, Jim was accepted into the medical school at Ohio State.
During medical school, Jim spent 10 weeks at the Nazarene Hospital in Kudjip, which again helped to confirm that he would eventually go there to serve as a missionary. He learned that they didn't have a surgeon on staff and that they had to send any surgery cases to government hospitals or overseas. He decided he would become a surgeon.
The couple remained in the USA for five years of surgery training and one year of private practice in Kathy's hometown of Xenia, Ohio. They were able to pay off their student loans, and Jim successfully completed his surgery board exams during that year before their departure to Papua New Guinea.
Since then they have spent 29 years serving in the Nazarene missionary community in Kudjip, in the Highlands of Papua New Guinea, where they have raised six children, all of whom are serving the Kingdom, and two of whom are planning to return to Kudjip this year to serve as missionaries themselves.
Ben Radcliffe and his wife Katherine have completed their medical training in surgery and family medicine respectively, with plans to serve at the Kudjip hospital, while Priscilla Radcliffe just graduated with a degree in English and plans to be a volunteer teacher at the missionary school in Kudjip.
Jim said that God's early call on their lives made it possible to resist the temptations of financial security in the U.S. through a higher-salaried career there.
"All through our training, our goal was to be medical missionaries. so it's never been a great temptation. I would say that God has proved that scripture that He will reward us a hundred times if we've left houses or lands or parents or children," Jim said. "We have hundreds of homes in America where Nazarenes would welcome and keep us – and they have. God has provided us places to live, vehicles to drive, wonderful education at our Nazarene colleges for five of our children. One more is in high school. God has been faithful to his word."
Thanks to Nazarenes who give generously to the missionary health care offerings and to World Evangelism Fund, Jim Radcliffe and many other missionaries around the world benefit from the peace of mind that comes with knowing they and their families are covered, not only for routine medical tests and visits, but for major health crises.
Submission:  Gina Pottenger – Engage Magazine