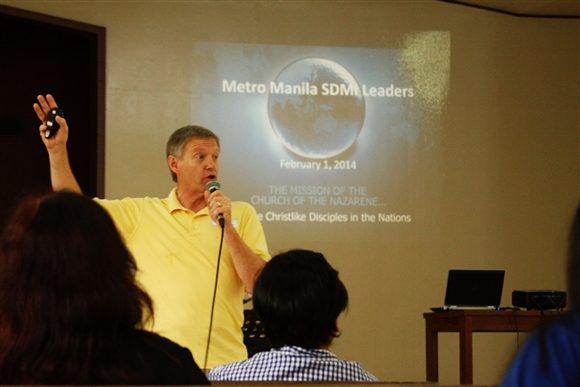 Manila, Philippines:  The Metro Manila District was blessed to have Dr. Woodie Stevens, Director of Sunday School & Discipleship Ministries International (SDMI) share at the District SDMI leadership orientation  on February 1, 2014. The event was held on the campus of Asia-Pacific Nazarene Theological Seminary in Manila, Philippines.  After introductions and a few games, Emily Bolinas,  Metro Manila District SDMI President,  introduced the guest speaker.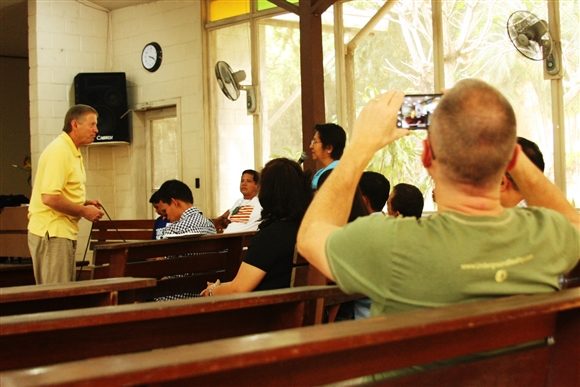 Stevens shared the story of the Canaanite woman with the group and then walked them through the Bible Trekking process. He explained how they could use this method of telling the stories with their Sunday Schools for all age groups from children to adults, and how it could be used for small groups and even Pastors. Stevens demonstrated how this method can help us to fulfill the mission of the Church of the Nazarene to Make Christlike Disciples in the Nations.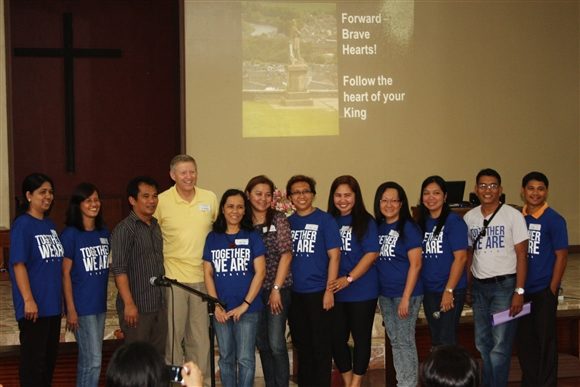 The process involves digging deeper into the story with questions designed to help the listener discover the truths of God's Word, its meaning and applications for our lives today. This Bible teaching approach  is both interesting and also a way of planting the story in the mind and heart of the listener so that the story is easier to remember and re-tell to someone else.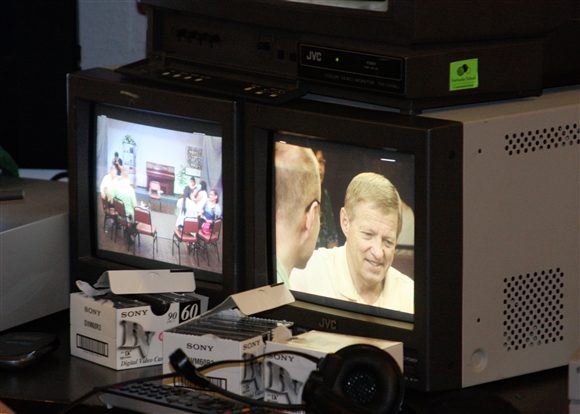 Stevens also partnered with Ray Neu to teach the Bible Trekking method to a group comprised of pastors, teacher, missionaries and lay leaders training them to be certified Story Tellers.  The participants not only  demonstrated their ability to tell the story, and facilitate the discussion, but also to help their listeners dig deep and  glean truths from the stories that help them to see how those truths apply to their own lives. The training was captured on video and audio to help train more Bible Trekkers to use this process for disciple making.
For more information on Bible Trekking  [button title='Bible Trekking Website' type='secondary' link='http://leadersaudiobible.com/ ' target='_blank']Click Here[/button]