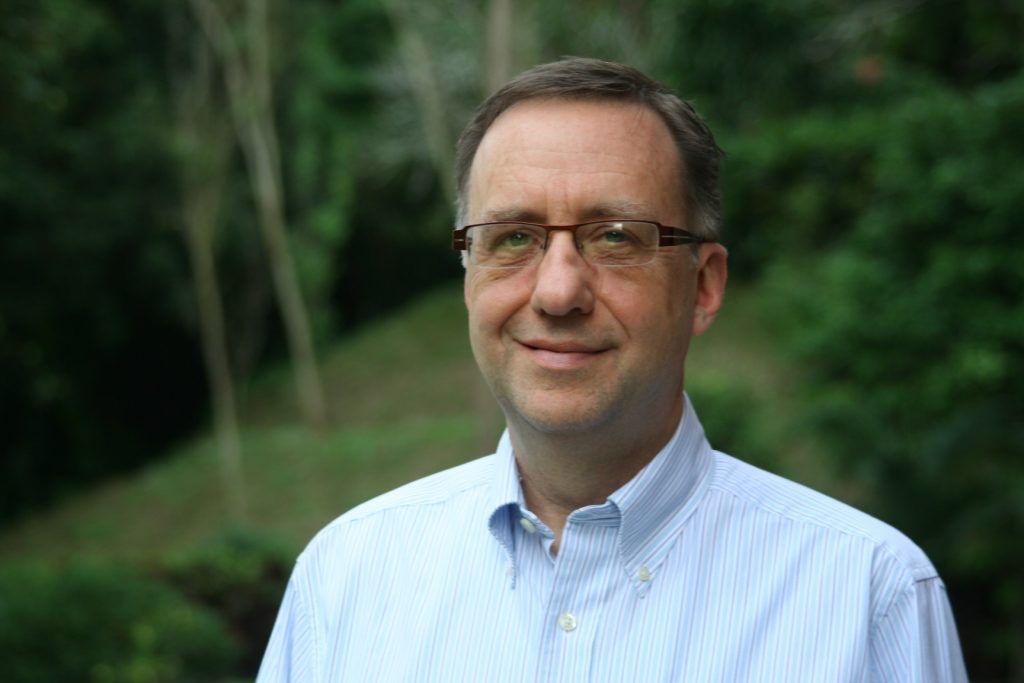 Asia-Pacific Nazarene Theological Seminary (APNTS), Philippines: In November of 1983, when Dr. Donald Owens, then Regional Director for Asia-Pacific Region, had the vision of opening Asia-Pacific Nazarene Theological Seminary, he was in desperate need of qualified professors. Dr. Floyd T. Cunningham answered that call at the age of 29, arriving only one week before the doors of APNTS officially opened.
On this November 5th, Dr. Cunningham celebrated 30 years of service at APNTS. The World Mission Communications Team was on hand and had an opportunity to ask Dr. Cunningham for his reflections…here is his story.
Staff: Dr. Cunningham, thirty years ago, did you have a vision or call for coming to the Philippines for a lifetime of ministry?
Dr. C: (smiling) Quite honestly, I was looking to accept an internship for one year in the Caribbean and instead it turned out to be thirty years in the Philippines!
This sounds like a great story…tell us more.
Well, at 16, I truly felt the call to ministry. Completing a B.A. in religion and history at Eastern Nazarene College in 1976, I went on to Nazarene Theological Seminary. Upon graduation I was looking for a ministry position. Not feeling lead to anything specific, I felt that I could best utilize my gifts and passions if I went on to pursue a Ph.D, which I did at Johns Hopkins University. While there, I had the incredible opportunity to study under Nazarene historian Dr. Timothy L. Smith. It was Dr. Smith that suggested I pursue a short-term missions exposure. I contacted the Nazarene World Missions Department and asked if there were any one year opportunities in the Caribbean. They told me no, but asked if I would be willing to go somewhere else. Shortly after telling them that I would, I was contacted by Dr. Owens and asked if I would be interested in teaching at APNTS. I arrived one week before the first classes started…and the rest…well it is history!
After arriving…that is when you felt your call to missions?
No…not exactly. I was given an initial four year "specialized assignment" as a professor here at APNTS teaching history and religion.  It was after about the first two years that I began to realize that I felt "called" to this ministry.  The Philippines really felt like my comfort zone.   I wrote to headquarters and inquired as to whether a longer assignment could be obtained…so in 1988 I was ordained and appointed as a career missionary.
God called me to ministry, the where of it makes me a missionary, the what of it makes me a teacher.
There must have been some challenges over the years…what have been some of those major obstacles?
Get ATR Newsletter directly in Your Inbox
Quite honestly, the adjustment wasn't that difficult. I guess if there was one thing, it would be the language.  God knew I was linguistically challenged, so was gracious to place me somewhere I could serve using English.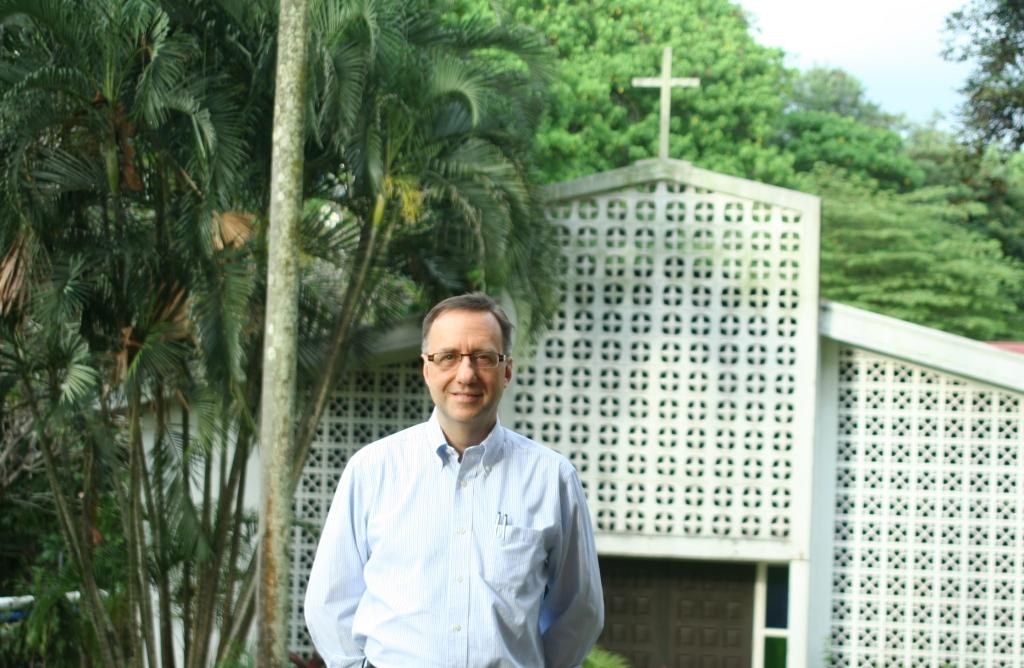 How about rewards?
The rewards are many.  For me, one of the greatest is when graduates go on to minister. There is a sense of pride and accomplishment when you see that your work is continuing. 
What are some of the activities you enjoy when not teaching?
I read a lot!  I also try to get in a game of tennis as often as I can, a little bowling here and there, and getting away to the mountains is a very special treat. 
Accepting a mission assignment for thirty years in one place is commendable. Do you have any advice for someone just starting out, who believes that they have a call to missions?
Check it out!  Start with a short-term assignment.  I never expected to live in a different culture.  But when I did, I found that this was God's call for me. See if your call is ratified by a sense of happiness and fulfillment. 
[divider bar='true']
Dr. Cunningham is from Gaithersburg, Maryland.  He holds a Master of Divinity from Nazarene Theological Seminary and M.A. and PhD. degrees from the Johns Hopkins University. He has served as pastor of several churches in the area of Metro Manila and taught in South Korea, Taiwan, and a year at NTS as missionary-in-residence.  He has recently served as the President of APNTS for the past five years.
Dr. Cunningham has authored several articles and books, including Holiness Abroad: Nazarene Missions in Asia (Scarecrow Press, 2003), which won the Smith-Wynkoop Award from the Wesleyan Theological Society in 2004.  He is a 25-year member of the American Historical Association, and a life-member of the Philippine National Historical Society.  He served as an editor and co-writer for the Centennial History of the Church of the Nazarene.
Thank you Dr. Cunningham, for your years of dedication and service to the mission of making Christlike disciples in the nations!