Solomon Islands, South Pacific:
**** Update: 12/19/2013 4:45am Philippine Time,  Report just came in from our missionary that all passengers on board have been rescued!! Praise God!
An urgent prayer request / report  has just been received (12/18/2013) from one of our missionaries in the South Pacific regarding the sinking of an inter island ferry reported to have at least 200 passengers on board, many traveling for Christmas.  The ferry was reportedly travelling from Honiara to Malaita.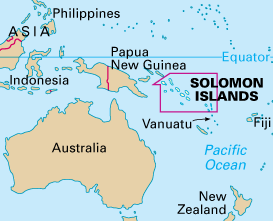 The missionary reported that the daughter of one of our Nazarene pastors was onboard.  Please pray as search and rescue operations are underway.  We will provide more information on this story as it becomes available.
Thank you for your ongoing prayers and partnership with our church families here on the Asia-Pacific Region.
The Foreign Office said those needing consular assistance should contact the British High Commission in Honiara.