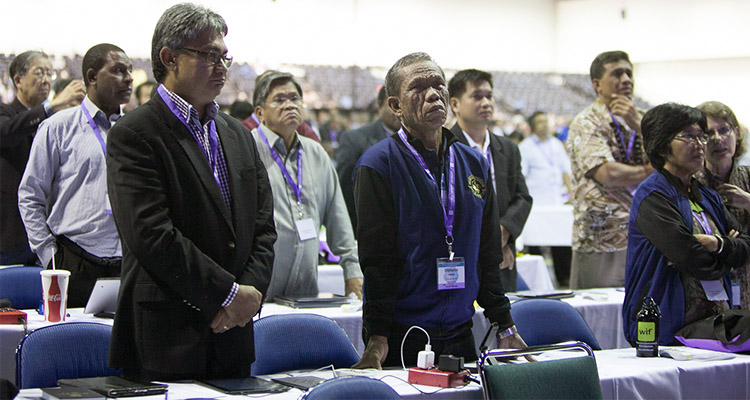 Indianapolis, Indiana: A delegate orientation, sponsored by the Board of General Superintendents (BGS) in cooperation with the Office of the General Secretary, will be held ahead of the 2017 General Assembly business sessions. The orientation is scheduled for Saturday, 24 June 2017 from 10 to 11 a.m. in Halls A-B-C of the Indiana Convention Center.
"We are building on the first-ever delegate orientation held in 2013," said David A. Busic, BGS chair. "It is important to let delegates know about logistics and content ahead of General Assembly committee meetings and legislative processes."
Get ATR Newsletter directly in Your Inbox
The 2017 delegate orientation is timed between college breakfasts and noon lunches on Saturday. General Secretary David Wilson will review resolution themes, introduce committee chairs, and give instructions on logistics before the committees begin.
There will be a Prayer and Commissioning Service for General Assembly delegates on Monday morning, 26 June 2017. Reminder notices will be sent to all General Assembly delegates as the orientation approaches.