Australia: Please pray for the family and many friends of District Advisory Board and Missional Leadership Team member & Australia-NZ Field Work & Witness Coordinator Graeme Sheppard, age 63, of Inala church.  Sheppard passed away in the evening of 22 November 2016, at the St Andrews Hospital in Toowoomba, Queensland after a three-year battle with cancer. Our warmest and deepest condolences are extended to Graeme's wife of 34 years, ANZ Field Nazarene Missions International (NMI) Coordinator and Asia-Pacific Regional NMI Global Council representative, Pauline Sheppard, and their 3 children: Paul Sheppard,  Steph Sheppard, and Melody Ortado.
Please see end of story for funeral update
Graeme John Sheppard was born at the Mother's Hospital in Toowoomba on 12 October 1953, the third and final child of the former Dorothy Hamlyn and her husband former Lieut. Clyde P. Sheppard (2/26th Battalion A.I.F), a former Prisoner of War in Changi and Sandakan for more than 3 years during World War 2; and the younger brother of Alan Clyde and Glenda.
As a young man, Graeme started attending the Coorparoo Church of the Nazarene, where he found the Lord under the ministry of the late Pastor John N. White. After graduating from Cavendish Rd High School in Holland Park, QLD in 1970, Graeme went to work as a clerk for the Queensland Housing Commission, before transferring to the QLD Main Roads (QMR) Department in 1972. While employed with Main Roads, Graeme studied part-time at the Queensland Institute of Technology, graduating with a Certificate in Civil Engineering in 1979. In August 1979, Graeme was transferred to Cloncurry, QLD, (1700km NW of Brisbane), where he was a Cadet Technician and later Laboratory Technician for QMR for the next 18 months.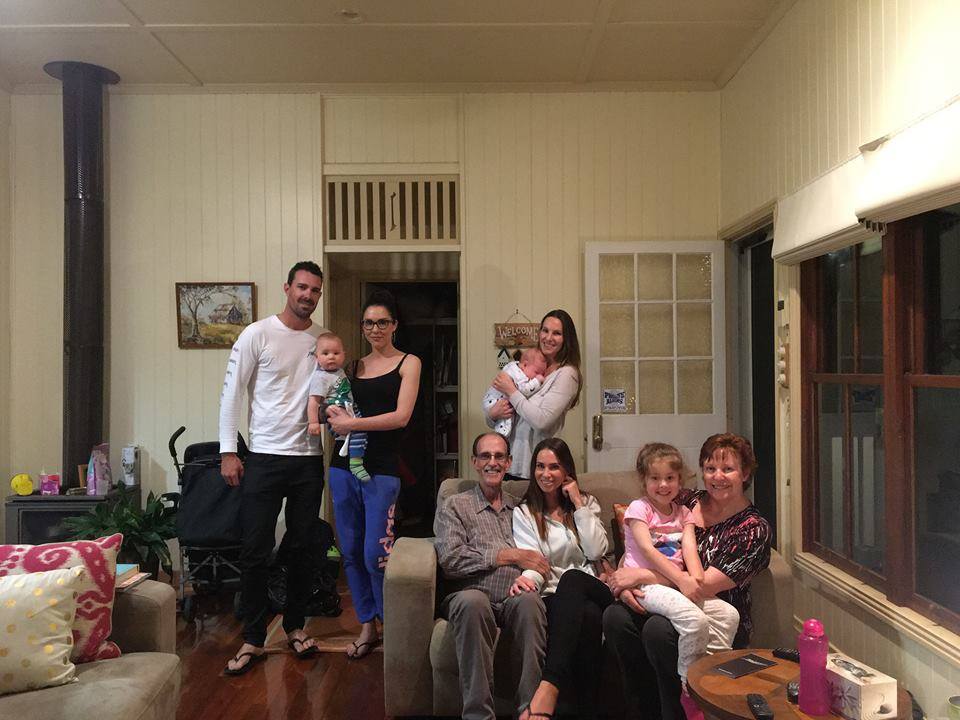 In January 1981 Graeme returned to Brisbane, where he worked as a marketing consultant for 3 years and resumed attending the Coorparoo church. Soon after he met his future wife Pauline, and they were married on 8 May 1982. In 1982 Graeme enrolled part-time at the Southern QLD Institute of TAFE in Toowoomba, Queensland, graduating with a Diploma of Business Management in 1986. In January 1984 Graeme became the Lab Manager of DJ Brown and Partners in Toowoomba, forcing the Sheppards to move to Toowoomba, where they were key members and lay leaders of the fledgling Church of the Nazarene in the "Garden City".
In March 1991, Graeme began a 25 year association with Soiltech Testing Services, a successful private civil and geotechnical Testing Authority for the building and construction industry based in Toowoomba, serving for ten years as Senior Engineering Technician, before buying the company in July 2001 and becoming the managing director.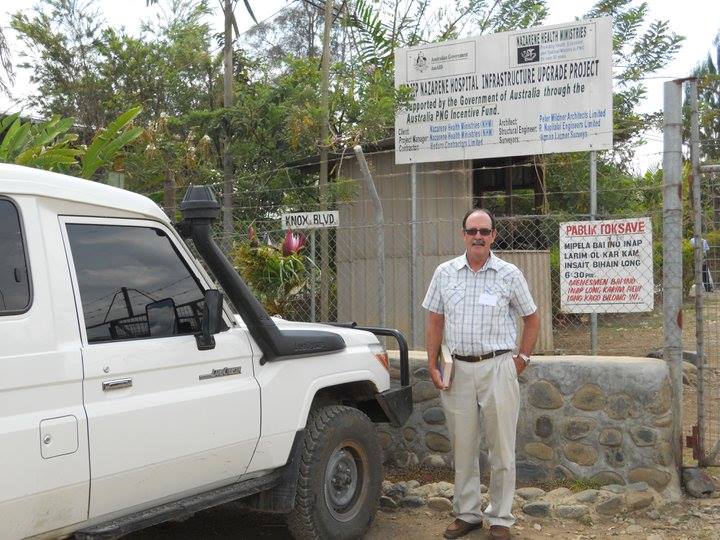 Inspired by the words of missionary martyr Jim Elliot, who said "He is no fool who gives what he cannot keep to gain what he cannot lose," Graeme was a dedicated layman, serving faithfully as a church board member, bus driver, and visitor in local churches at Coorparoo, Toowoomba, and Inala. Graeme served on local church and district IMPACT teams, and was elected to the District Advisory Board on the former Australia Northern Pacific District and later the Missional Leadership Team on both the ANPD and the new Australia North & West District (ANWD). Graeme also served on the National Board of the Church of the Nazarene; was a mentor for the ANPD Leadership Development Initiative and was a member of the General Board of the Church of the Nazarene from 2005 to 2013, serving on its Finance Committee, and a member of the International Church Commission of the Church of the Nazarene (2005-2009).
Graeme served as a delegate several times to both the General Assembly of the Church of the Nazarene and to the Global NMI Convention, as well as to Asia-Pacific Regional Conferences.
Passionate about Christian missions and especially the global ministry of the Church of the Nazarene, Graeme served for more than 15 years as a member of the District Nazarene Missions Council of the former Australia Northern Pacific District, including 11 years under the leadership of District NMI President Pauline Sheppard, and for another year on the new Australia North & West District NMI Council.  Graeme was the ANPD Work & Witness Team Coordinator organizing W&W teams to serve on 3 occasions in Papua New Guinea, as well as to the Solomons, and Vanuatu. In recognition of his effective leadership, Graeme was appointed as the Work & Witness Coordinator for the Australia-New Zealand Field of the Church of the Nazarene, and was at the time of his death, organizing a W&W team to Fiji for August 2017.
In appreciation of his sacrificial service to the Lord, the Living Hope Church of the Nazarene was planning to present him a Distinguished Service Award on 27 November 2016. Since 1995, Graeme and Pauline have sponsored a young girl in the Philippines through Compassion International and were able to meet her in Manila for her 21st birthday in 2011.
Graeme's pastor, Emman T Chapman wrote elsewhere:
"Graeme Sheppard, one of God's most faithful saints and holy ones, while surrounded by his family, went to be fully in the peaceful and joyous presence of God this evening. Please pray for Pauline, Paul, Melody, Steph, and the rest of their family and friends who, in the midst of their joy for the end of his suffering, are in indescribable sorrow for the loss of a Husband, Dad, and Mate so very dear to them. Please give the family space to grieve and hold each other through this by holding your calls and visits at the moment. They know very much that you love them and that God is with them.'"
Asia-Pacific Regional Director Dr Mark Louw wrote:
"We thank God for Graeme's amazing witness and know that the God of all Peace will be with Pauline, Paul, Melody, Steph, and the rest of the family and friends during this time of grief."
Update: 25 Nov 2016
The following message was received from one of Graeme Sheppard's daughters, Steph: "We are so incredibly humbled by the outpouring of thoughts, prayers and kind words. We have read each one of your messages of love and support and we thank you from the bottom of our hearts!
All are welcome to attend Dad's funeral service on Wednesday, 30th November 2016, at 2.30pm at Burstows Chapel, 1020 Ruthven Street, Toowoomba."

—– Submitted:  Steve Walsh – Australia New Zealand Field