Adeline Lois Preuss Owens, wife of General Superintendent Emeritus Dr. Donald D. Owens, who served the Lord as a pioneer missionary to the Republic of Korea, and also as a missionary to the Philippines, who was the former First Lady of Korea Nazarene University, Asia-Pacific Nazarene Theological Seminary, and MidAmerica Nazarene University, went to be with the Lord on September 26, 2019 in Olathe, Kansas, at the age of 89. She passed away peacefully surrounded by family.
Described as "a gracious, loving, supportive wife, mother, missionary, educator, first lady, and friend", Dr. Donald Owens, posted: "My bride of 68 years, my inspiration and mission partner, finally concluded her part in this life's journey", while one of their daughters, Debbie Owens Bohi, posted: "Our momma finished strong on her journey of faith today. She was a great woman, a great mom, even though she suffered so much. She is now free of all pain and in the arms of Jesus! He was so gracious to take her home peacefully. We love you, momma! We'll be together again one day…"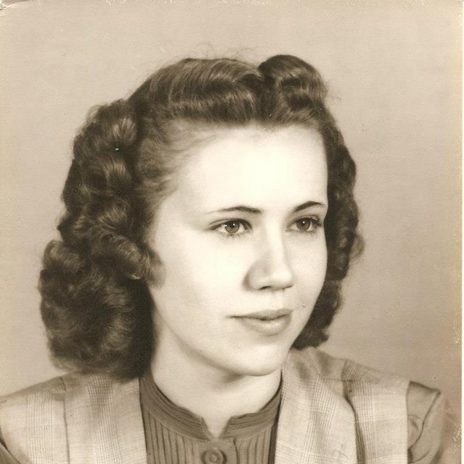 Born Adeline Lois Preuss on March 3, 1930 in Augusta, Kansas, the 3rd of the 4 children of Franz Heinrich "Henry" Preuss, a laborer of German ancestry, and Louise Rachael Stussy Preuss, of Swiss and German ancestry, she was the younger sister of the late Eva Irene Preuss-Jones and the late Ronald Leslie Preuss, and an older sister of Leah Preuss Carson.
Growing up in Wichita, Kansas, where she attended school, in 1949 Adeline enrolled in Bethany-Peniel College (now Southern University) in Bethany, Oklahoma, where she met her future husband Donald Dean Owens, where they were both members of the Class of 1951. In 1949 Adeline was secretary of the Dorm Council, while Don was also a member. By 1950 Adeline worked in the Recorder's office at BPC, and served as the Vice-President of the Missionary band that raised $6,000 for Korea; Vice-President of the Treble Choir; and Secretary of the French Club. In Adeline was also Treasurer of the Junior Class, while Don was Class President. After graduation with a Bachelor of Arts in Religion with a minor in English in 1951, Adeline and Don were married on May 30, 1951, but remained at Bethany so Don could complete a Bachelor of Theology degree. Don and Adeline are now listed on SNU's Wall of Missions.
In 1952 Don became the pastor of the Church of the Nazarene in Fairbury, Nebraska, where they served until 1953. During this pastorate, they applied to become missionaries for the Church of the Nazarene in 1952. After a recommendation by Dr. Remiss Rehfeldt, the Executive Secretary of Nazarene Foreign Missions (1948-1960), the Owenses were approved by the General Board for general missionary assignment in February 1953. After the signing of the Korean Armistice Agreement in Panmunjom on July 27, 1953, The Owenses were assigned to be the pioneer foreign missionaries for the Church of the Nazarene to the Republic of Korea, where they had the primary responsibility to establish a Bible Training School in Seoul, where they would both train prospective pastors in the theology and polity of the Church of the Nazarene.
Arriving in Seoul on May 29, 1954, the Owenses soon developed a three-year curriculum, and on September 1954, they opened the Bible Training School in Seoul in a rehabilitated fire-gutted former missionary two-story house, with 23 students. Don was president and he and Adeline were the only teachers. They were both on the Board of Trustees with two Korean pastors and two Korean laypersons. During their missionary service in Korea, 3 of their 4 daughters were born: Donna Jean; Deborah "Debbie" Lynn; and Darlene Denise. In 1965 the Owens family returned to the United States for their second year-long furlough and decided to accept the offer for Don to become Professor of Missiology at their alma mater, Bethany Nazarene College. On Adeline's birthday in 1966, their 4th daughter, Dorothy Mae Owens DeNeve, was born. During their tenure in Bethany, Oklahoma, the Owens' also founded Lake Overholser Church of the Nazarene.
In 1971 the Owenses returned to Korea for 12 months because of a crisis, and during this time there was reconciliation, and a spiritual renewal that created "a healing wave that not only restored peace and confidence but set the church off on a new sweep of revival and expansion." In 1972 they resumed their responsibilities at Bethany Nazarene College. While Don completed a Ph.D. in Cultural Anthropology at the University of Oklahoma at Norman for the next 3 years, Adeline served as translator and typist and parented their daughters. In 1975 the Owens family relocated to Kansas City, Missouri, where Don was a professor of missions at Nazarene Theological Seminary, and Adeline taught fourth grade, until 1981.
On January 19, 1977, the General Board of the Church of the Nazarene approved the establishment of a graduate-level seminary (initially called Far East Nazarene Theological Seminary) for the Asia and Pacific regions and elected Don as the founding President. In June 1981 Don was also elected Regional Director of the newly created Asia Region of the Church of the Nazarene, which then included India, Taiwan, Hong Kong, Japan, Korea, and the Philippines; and also of the newly created South Pacific Region, which included Australia, New Zealand, Papua New Guinea, Samoa, and Indonesia. As Regional Director, Owens was responsible for administering both the Asia and South Pacific regions.
In the Summer of 1981, the Owenses moved to Manila and established the regional office. While continuing to serve as Regional Director, Don became the founding president of Asia-Pacific Nazarene Theological Seminary in Taytay, Rizal. As Dr. Owens felt that the demands of being both Regional Director of the Asia Region and President of APNTS were too much, he resigned from the presidency of APNTS early in 1984. In September 1984 Owens was succeeded by Dr. E. LeBron Fairbanks.
On July 18, 1985, Dr. Owens as elected as the 2nd president of MidAmerica Nazarene College (now University) in Olathe, Kansas, while Adeline was First Lady. MNU alumni describe Adeline as gracious and kind to students, a joy to be around, and always with a smile. MNU President David Spittal expressed his appreciation for Adeline's service to MNU. "Adeline's strong faith in Christ and commitment to prayer was vital during some challenging years in our history," Spittal said. "Her influence and strength were evident throughout her life and MNU has been blessed by her legacy and testimony." In 1997, The Owenses were honored by MNU with the Carry The Torch award, recognizing individuals who have given sacrificially to the university. In his inaugural address in 2005, MNU 4th President Dr. Ed Robinson recognized their contributions: "President Don and Adeline Owens brought the world to MidAmerica. In their short but fruitful tenure, they elevated the University's horizon to encompass the globe.
At the 22nd General Assembly of the Church of the Nazarene in Indianapolis, Indiana, on June 28, 1989, Dr. Owens was elected to a four-year term as one of the six General Superintendents of the Church of the Nazarene, the 28th person to hold the highest elected office in the Church of the Nazarene. After being re-elected in 1993, Owens served for another four years as a General Superintendent until he retired in June 1997. During these years, Adeline often accompanied her husband in his global travels. On 23 June 1995 Adeline & Don were both presented with a Distinguished Service Awards by the Pittsburgh District.
After retirement, Don and Adeline lived in Bethany, Oklahoma from 1998 until 2003, at which time they relocated to Olathe, Kansas. In recent years, as her health deteriorated, Adeline moved into an assisted living facility in Olathe.
Adeline Owens is survived by her beloved husband and four adult daughters, Donna Bean, Deborah Bohi, Darlene Conyers and Dorothy Owens, sons-in-law and grandchildren.