Indonesia: Nearly 200 energetic and excited youth recently gathered together at Indonesia Nazarene Theological College (INTC)  for a three- day annual youth conference.
Many of them were  first-time participants and unsure of what to expect. The teenagers who came with a somewhat tentative attitude were soon wholly involved and enjoyed the fellowship. They did not mind the early morning activities and compact quarters- they were just having too much of a good time!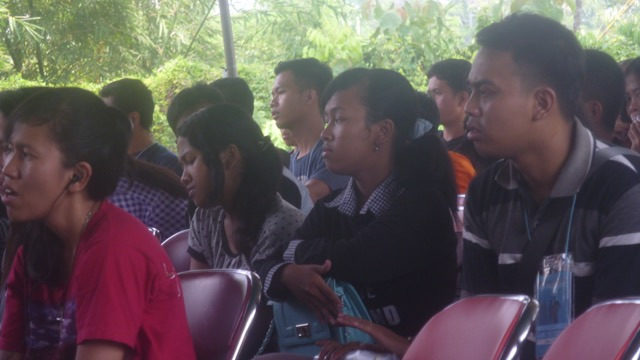 The conference was an amazing time of mutual encouragement and youth discipleship. Older youth counseled, gave guidance and encouragement to their younger peers.
Participants enjoyed vibrant services, how-to workshops, presentations and times of sharing on human sexuality issues. On one of the days during the conference, participants fanned out to surrounding neighborhoods to clean trash from the roadsides. The following day, a neighborhood leader mentioned how impressed they were with the young people's behavior and attitudes!
This youth ministry has truly expanded. Starting as a group of around 20, it has grown,  maturing to a movement of young adults that is bringing spiritual renewal to the Java-Bali district and beyond.
Let us continue to pray for the youth ministry, as they grow deeper in their faith in God and making Kingdom Impact to more young people.
Submitted by: Phyllis West