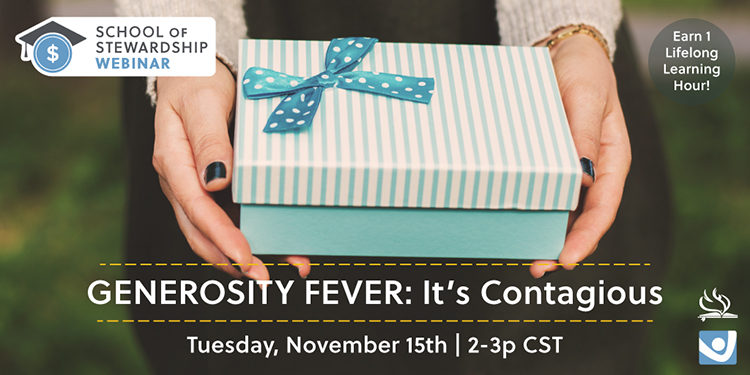 Resources: Stewardship Ministries will host a free School of Stewardship webinar, "Generosity Fever: It's Contagious," November 15 at 2 p.m. (CST).
Committed givers have the power to pass along generosity throughout their church family, creating a church culture that is immune to consumerism and nurtures generosity and tithing. Mark Lail will teach attendees to steward God's most beloved resource: His people.
Time will be reserved at the end for attendee questions. All eligible persons will receive one lifelong learning hour.
Register now to reserve a place at this webinar.