Papua New Guinea: In 2012, Nazarene Health Ministries (NHM) Community Based Health Care (CBHC), was introduced to the Hewa tribe. They are a group of people living in isolation somewhere between the borders of Enga, Hela and East Sepik provinces in Papua New Guinea. Matthew Galman, CBHC Coordinator and his team conducted a week-long medical training during their visit to the tribe. Little did they know that this simple training would lead to a long-term and significant impact to the lives of the people there.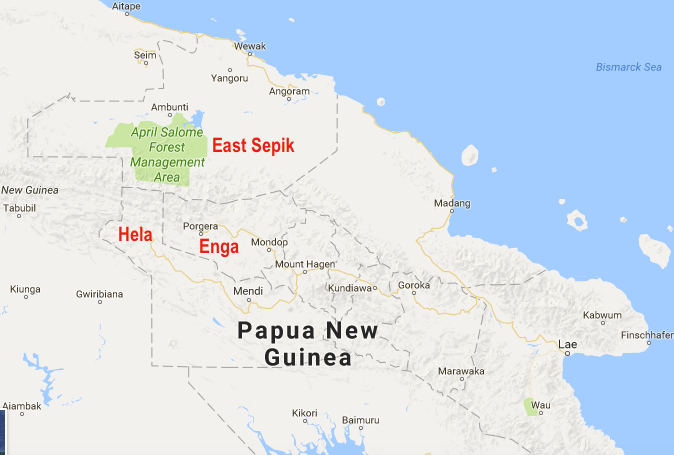 During the training, they introduced clean and safe birthing, and treatment of sick people. Living in seclusion from the outside world, the whole concept was entirely new to them. This was the very first time for the husbands to learn that it's all right to take care of the wives while they're pregnant. It is also common practice to care for their wives during and after childbirth, including holding and cradling their babies. This was the first time in their lives have they heard that it's okay to have the baby delivered in a family house, instead of isolating themselves in a bush for more than two weeks.
That and so much more were taught to the tribe! But with all these completely new ideas instilled in them, Matthew found it difficult to determine whether their training had an impact or not. But upon returning to the tribe last year and visiting them again recently, he found tremendous positive changes in the lives of the Hewa people.
Pregnant women are well cared for now. Babies are being delivered under the supervision of trained and experienced village birth attendants. Pit latrines with hand washing stations are being constructed. Foot paths with flower beds are being put up for the first time! People are making an effort to fence out pigs. More houses with ventilation windows are built, dish racks are assembled, and so much more!
Hewa people are now taking necessary actions to improve the community's health condition, promote prevention of diseases and care for their community for a better future. God is at work. Praise be to His name!
CBHC extends their heartfelt gratitude to the USA NMI districts that have adopted and raised money to support their cause. They are thankful to the churches, individuals and ministries who have prayed and given their needs. Truly, without prayers, support and generous giving, it would be totally impossible to achieve what they have accomplished. God is truly glorified as CBHC is reaching out and touching peoples' lives for Jesus, especially in remote and medically uneducated communities in many parts of PNG.
-Submitted by: Matthew Galman, NHM CBHC Coordinator

Learn more about what CBHC does and how it impacts the communities in PNG!