Cavite, Philippines: Children and youth gathered at Kubo Camp for Christ in Mataas na Burol, Silang Cavite from April 29- May 1, 2015,  to attend the Southern Tagalog District Children's Camp.
[perfect_quotes id="8288″]
This scripture from Jeremiah was the inspiration for the camp's theme, entitled "The VOICE of the Universe." Children and children at heart, participated in the event. 39 children,  ages 7-14, were in attendance. Meanwhile, the youth aged 16-24 years old were there as well. These older youth took the role of camp teachers and leaders; they also served as the children's big brothers and sisters.
The event acknowledges and stresses the importance of children as part of God's mission through prayer. The children prayed fervently for the following goals:
Personal Transformation- focused on the salvation of the children and their loved ones who have not accepted Jesus as Lord and Savior.
Social transformation- addressed the issue of poverty and injustice affecting the children, particularly on cases of risk and neglect.
Missional Transformation- emphasized providing opportunities and empowering children as agents of mission and transformation in their generation.
The children spent their time in prayer, and those who wanted personal prayer time were able to do so in a designated prayer booth that was set up in camp. They prayed for the camp's goals, for the community and its local government officials.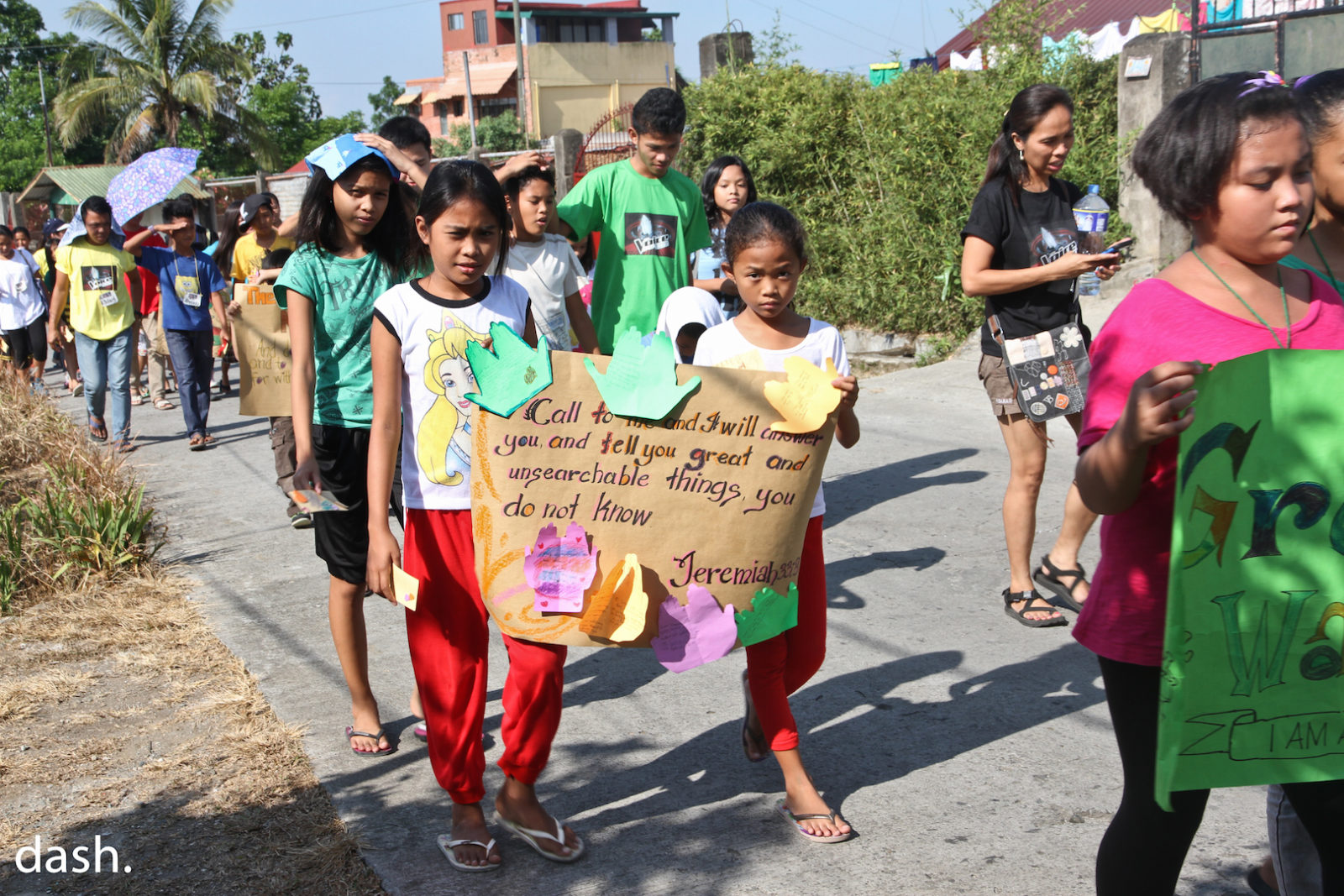 The participants also went out into the community and distributed bookmarks that they made. The activity was quite a  challenge because they gave out the bookmarks to literally everyone they saw on the streets, even to those who were gambling.
[perfect_quotes id="8297″]
[perfect_quotes id="8298″]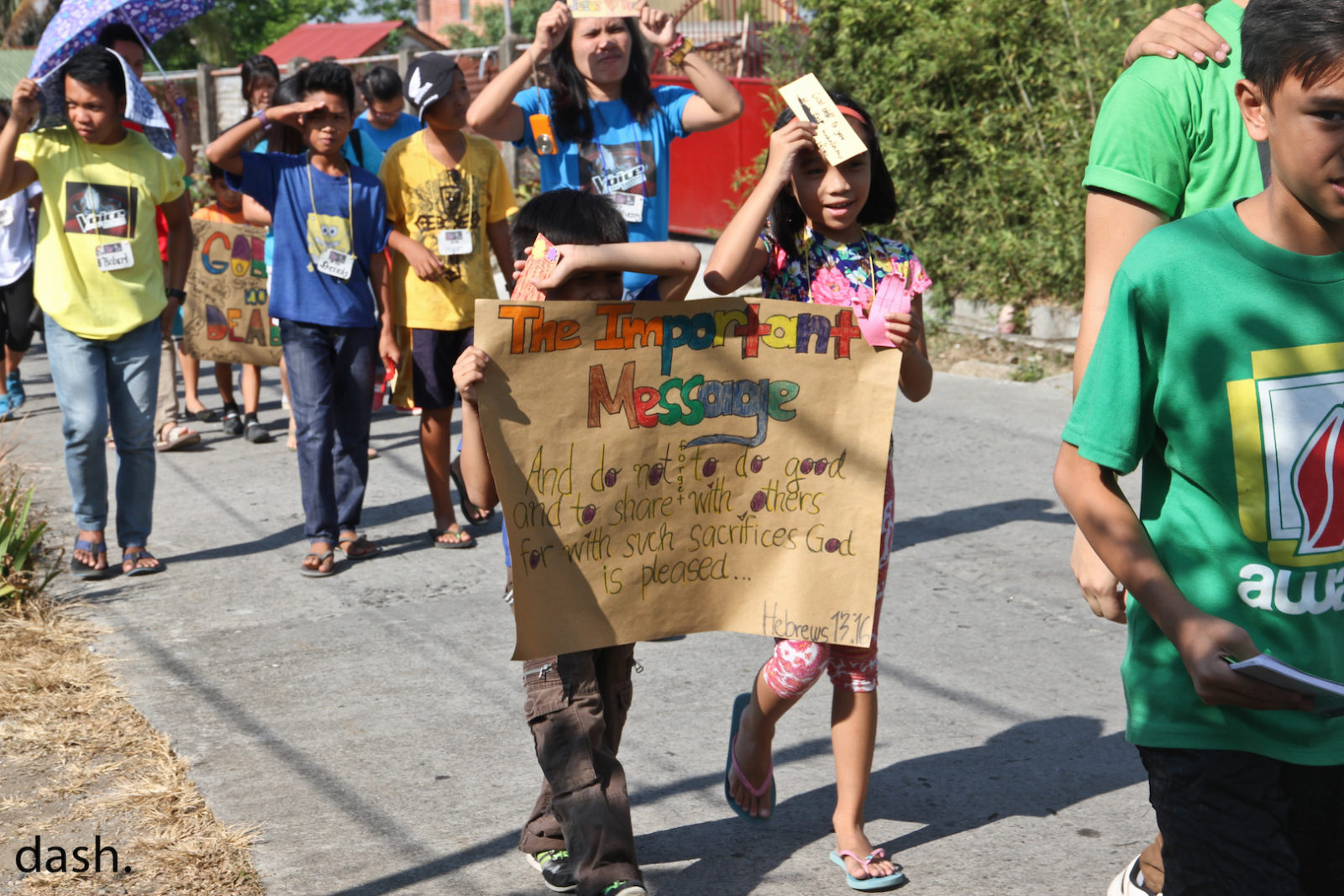 These are just two of the testimonies from participants and the people they prayed for.
The camp was indeed a blessed experience for the children. The camp teachers and leaders will gather the children again next month and encourage them to keep the fire in their hearts for serving the Lord. Let us also pray for these children, as young as they are, that they may continue to be part of God's mission in transforming the society.
 – Submitted by: Rev. Stephen Gualberto