Australia: It is with great privilege that the Australia New Zealand Field and the Asia-Pacific Region announces the appointment of Rev. Roland Hearn as the Missional Superintendent of the Australia North and West District Church of the Nazarene, effective November 1, 2015.
A member of the Church of the Nazarene since 1976, Rev. Hearn is the son of pioneer Australian Nazarenes, Rev. Colin and Loy Hearn. He enrolled at Nazarene Theological College- Brisbane (NTC) in 1985, where he met his wife. They have four children.
After graduating from NTC, Rev. Hearn and Emmy served as pastors in rural Queensland. Eventually, the Hearns relocated to Frisco, Texas, where they planted the NewStart Church of the Nazarene. They also started the NewStart RiverCity Church of the Nazarene on the northside of Brisbane.
Rev. Hearn finished two Bachelor of Arts degrees at the University of Queensland (UQ). He is currently enrolled in the M.Phil. programme in Practical Theology at UQ where he is working on his thesis, which he hopes will become the basis for a future Ph.D.
Rev. Hearn has also been serving as the Dean of Students at NTC for almost three years. Additionally, Hearn is serving as the founding director of the Culturally and Linguistically Diverse (CALD) programme at NTC that offers an Australian accredited undergraduate degree to students located in geographically remote areas outside of Australia, who are also in financially challenging positions.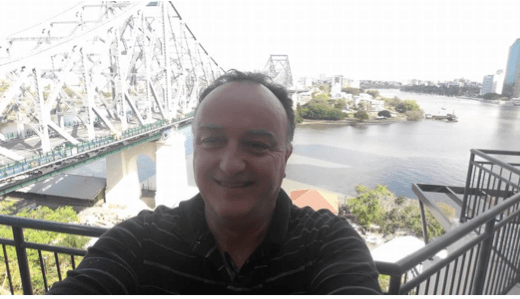 During the interview process, Rev. Hearn outlined his philosophy of ministry as based on the conviction that "God is love," and that love is transformational, with holiness being the living out of that love.
[perfect_quotes id="9905″]
Australia-New Zealand Field Strategy Coordinator, Dr. John Moore, who had been one of Rev. Hearn's lecturers during his ministerial studies at NTC, responded to the announcement:
"I am confident that Roland will lead the district forward with grace and effectiveness in mission. Let's all join together in the spirit of Christ and the unity He prayed for, to serve a broken world with the love of God."
We are very happy that Rev. Hearn will assume this vitally important role on the Australia North and West District. Let us pray that the Holy Spirit will guide him as he leads the district, and may he exemplify Christlike leadership to our fellow Nazarenes.
-Submitted by: Steve Walsh