Pohnpei, Micronesia: On September 6th, 2016, Philippine Micronesia Field Strategy Coordinator, Rev. Stephen Gualberto, announced that Rev. Timothy and Lydia Kim had arrived safely in Pohnpei, Federated States of Micronesia (FSM).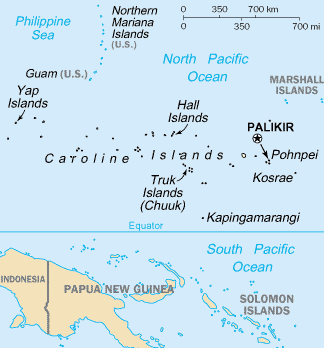 "We praise the Lord for His grace, provision and guidance in their transition to this new assignment," said Gualberto. "Let us welcome them and continue to pray for them as they settle in Kolonia, Pohnpei, adjust to a new environment and culture, and work alongside with our church leaders in the FSM."
The Kims will be working specifically in the area of clergy, leadership, and church development throughout the FSM.
Get ATR Newsletter directly in Your Inbox
Rev. Timothy and Lydia have been missionaries with the Church of the Nazarene, assigned to the Philippine-Micronesia Field for more than 25 years.  Previously, Rev. Timothy served the Philippines in the area of church revitalization while Lydia served in the area of finance.
See complete Kim profile – follow this link.
Prayer Focus:
Please commit to pray for the Kims as they undertake this new assignment and adapt to a new culture and ministry.   Pray for the work of the church throughout the islands of the Federated States of Micronesia.