Asia-Pacific Region:  How do you know when training has been a success?  When the participants capture the vision and continue after the trainers have left!
This is exactly the case after training was held with college students in one of the countries here on the Asia-Pacific Region!
Earlier in the summer, a group of incredibly talented students contacted the World Mission Communications (WMC-AP) Team and asked for additional training in video production.
A three person team from Manila traveled to the country and held two days of training.  During the training the students produced a great "contextualized" production of the Good Samaritan.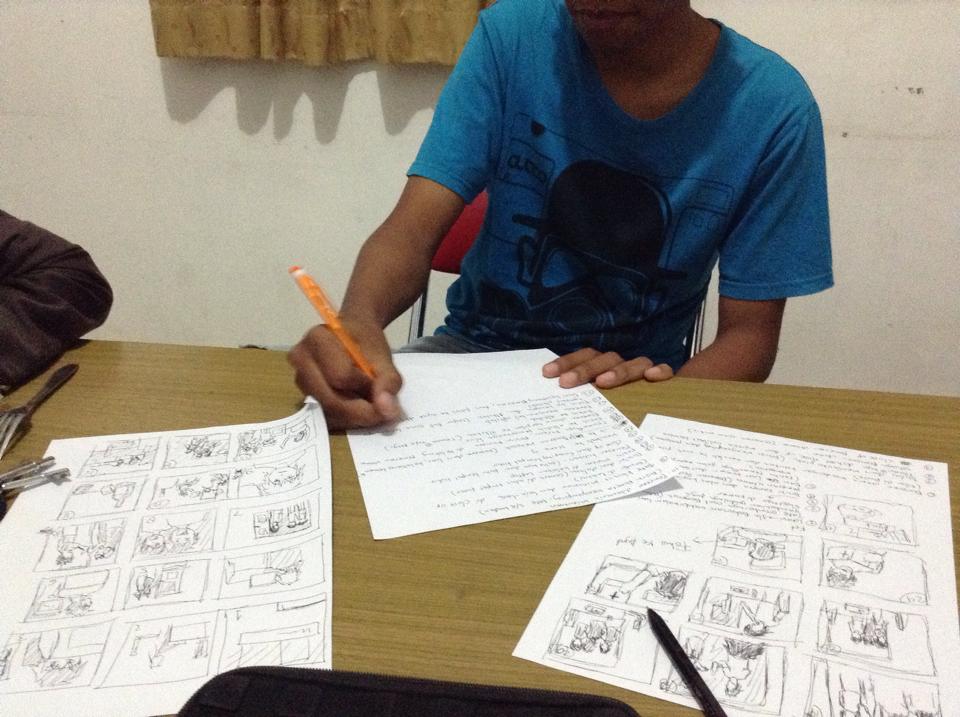 Imagine the WMC-AP Team's excitement when we received the following message this past week:
"We did the planning before take the video, we start from draw the storyboard, and then the conversation, and the last is the duration per scene…

What do you think? Is it good? Or there is another thing that we must add or improve?"
What do we think?  We think this is AWESOME!  This is IMPACT as the team in this country carries on the vision of contextualizing the Gospel message, producing media pieces with impact, and sharing them with those who need to hear the life changing message of a living savior!
Way to go Wendi and the Team!  To God Be The Glory!