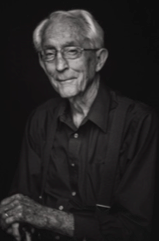 New Zealand: On 28 March 2017, Rev. Dr. Dwight Edward Neuenschwander, Sr., who served as the District Superintendent (DS) of the New Zealand District from 1980-1985, died at the age of 86 in Oklahoma City, Oklahoma, USA.
In 1980 Neuenschwander was appointed as the DS of the New Zealand District, thus becoming a member of the Board of Trustees of Nazarene Theological College in Thornlands, Australia. During his superintendency, decentralised ministerial education and a district loan scheme to fund construction of churches and the purchase of land were introduced. In 1985 Neuenschwander accepted the invitation to become DS of the Nebraska District, retiring from that role in 1996 after 11 years. On 30 April 1996 Rev & Mrs Neuenschwander were given a Distinguished Service Award by the Omaha Southwest Church of the Nazarene. His wife, Evonne, who had served as Professor of Music at NBC, and was the author of several books on teaching piano, died in Oklahoma on 17 January 2003.
Get ATR Newsletter directly in Your Inbox
A memorial service was held last weekend at Bethany First Church of the Nazarene in Oklahoma City.
For more information you can follow ANWD Passages on Facebook.