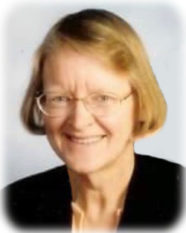 Oklahoma City: Former missionary to the Solomon Islands, Nancy Jane Miller went home to be with her Creator on Friday, March 30, 2018.  She was 66.
Nancy Jane Sides Miller was born on November 15, 1951, at Kansas City, Missouri.  Nancy gave her life to Jesus as her Lord and Savior at a very young age, and she felt a call to missions as a young girl. This strong call to follow the Lord continued in her teens and young adult years.  This led her to attend Bethany Nazarene College where she met George.
It was in 1987 that God opened the door of opportunity for Nancy and George to go to the mission field. They served on a two-month assignment at Raleigh Fitkin Memorial Hospital in Manzini, Swaziland. This trip was an affirmation of their call to go on full-time missions.  In 1989, the Millers were assigned to Kudjip Nazarene Hospital, where they served for 10 years.  Then in 1999, Nancy and George were assigned in Honiara, Solomon Islands.  They were missionaries there for 15 years.  In 2014, they moved to the Philippines for a one-year assignment in Philippine Nazarene College.
Nancy was a very strong support in missions.  She used her skills and talents to serve the community.  She taught pastors wives how to sew, she homeschooled her children, taught classes in Christian Academy and Bible School.  She is also an encourager and a great motivator for the students to find their purpose to succeed in life.
Nancy is survived by her husband, George M. Miller, her mother, Virginia Sides, and one daughter and three sons; Gloria and Scott Nelson, Greg and Wendy Miller, Geoffrey and Churie Miller, and Gary and Beth Miller.  She is also survived by fifteen grandchildren.
Funeral Services will be held at Western Oaks Church of the Nazarene in Oklahoma City, on April 3, 2018, at 1:00 PM.  Interment will follow at Red Rock Cemetery near Calumet, OK.
Please continue to pray for the Millers, especially George, as they deal with the loss of a wife and mother. We pray that the peace of our Lord will be theirs during this difficult time.