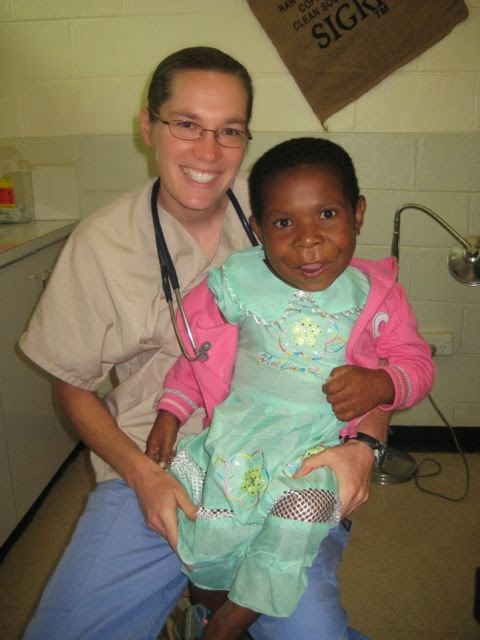 Papua New Guinea: Dr. Erin Meier, one of our missionary doctors in Papua New Guinea, is in need of our prayers. She has just recently been diagnosed with a Pituitary Macroadenoma (tumor in the brain).
"I have seen a Neurosurgeon and Endocrinologist and the hope is that I can take some medicines to shrink the tumor and won't need surgery to remove it," she explains.  
Please commit to pray for Dr. Erin, as well as the ministry team at Kudjip. When one member hurts, we all hurt!  Additional tests will be completed to determine the correct course of action.  Thank you so very much for lifting this very real need before our heavenly Father!
---
As of 12-May-2016, Dr. Erin sends this updated prayer request:
"Thanks for everyone's prayers and support.  I am starting on a medicine to shrink the tumor this week, with the plan to reassess the size of the tumor, and treatment plan, in 3 months time.  In the meantime, I am feeling well and continuing on my speaking and traveling schedule during this Home Assignment time."
Please continue to include Dr. Erin in your prayers!