Thailand, Southeast Asia: The Asia-Pacific Region is pleased to welcome Steve and Rebecca Barber, the newest team members on mission to make Christlike disciples in Thailand.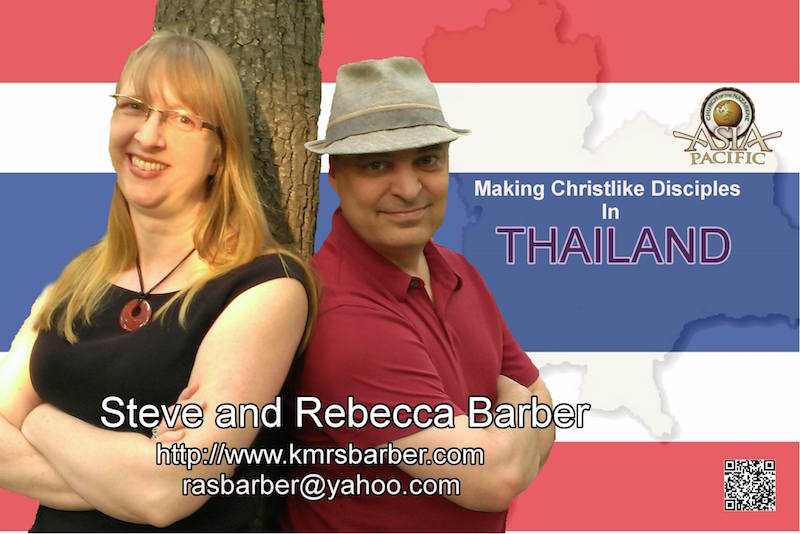 Steve and Rebecca came from Christian backgrounds. Both of them were active in their respective churches when they were growing up.  As a matter of fact, it was their passion to serve God that brought them together.
In 2001, Steve was leading a small group Bible study.  It was through this Bible study that Steve met Rebecca who happened to be serving in Kazakhstan at the time, teaching English and sharing the Good News.  According to Steve, his attraction to Rebecca was immediate. "She has always been a tangible example of God's amazing grace in my life," said Steve. They married shortly after Rebecca's return to the US.
Steve and Rebecca continued to serve God through discipleship. In 2007, they joined Grand Rapids International Fellowship (GRIF) and made significant contributions to the church. Steve worked with the youth pastor in ministering to urban teens who knew nothing of the Bible or God's love for them. He also tutored English Language Learners (ELL) classes. Rebecca was also an ELL tutor, and took on other roles such as youth group prayer partner and mission council president. Additionally, she participated in a JESUS Film mission trip to Nicaragua in 2013.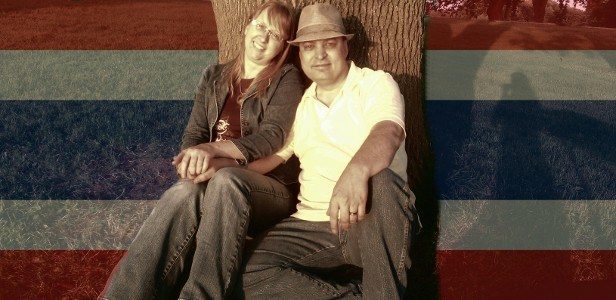 Through the years, Steve and Rebecca's desire to evangelize and disciple further intensified. The couple started attending missional events, that led them to participate in the Church of the Nazarene's Cross-Cultural Orientation weekend.  It was during this weekend that the couple found out that in the nation of Thailand, less than two percent of the population are Christians. The need for discipleship is overwhelming! God has finally solidified the couple's call to missions.
Steve and Rebecca start their journey with the Southeast Asia field on the Asia-Pacific Region this month. We are very thankful to have them as part of the team, and we will be praying for a successful mission guided by the Holy Spirit. May their mission lead to more transformed lives in Thailand.
Do you love to travel and learn new cultures? Do you feel like God is calling you to serve Him outside your country? Click

 here 

to find out more about Nazarene Mission Corps!