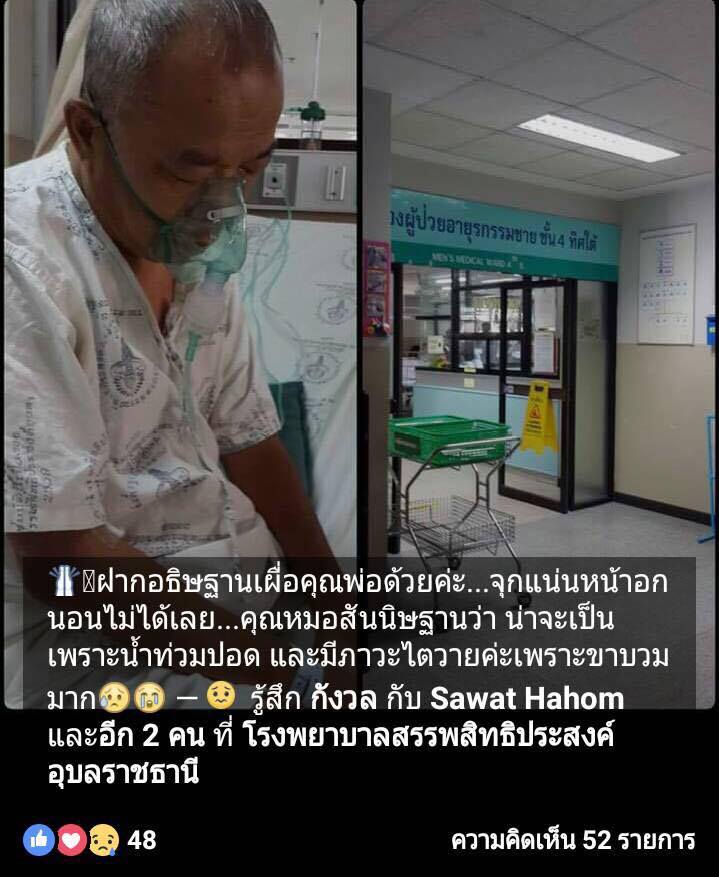 Thailand: An urgent prayer request was received from the daughter of former Thai District Superintendent (DS) Sawat Hahom.  Pastor Sawat was hospitalized on January 29th with fluid on the lungs and kidney complications.  Later in the evening he suffered a heart attack and is now in the Intensive Care Unit.  Please commit to pray for Pastor Sawat and his family.
***Update 1 Feb 2017 8:30am***
The family of former DS Sawat would like to thank everyone for praying, they could see the power of your prayers when his heart stopped beating yesterday and they were able to restart it using the defibrillator.
Praise God his blood pressure and oxygen levels have stabilized!
Please continue to pray for healing and for the family as they witness to others through this difficult time.
***Update 1 Feb 2017 8:30pm***
We received word that former DS Sawat suffered another heart attack this evening.  They were not successful in their efforts to restart his heart, and at 6:55 Thailand time, he passed away surrounded by family as well as DS Tanongsask and Pastor Panom.
Please continue to lift the family in prayer.