Myanmar: July 2015, heavy monsoon rain poured into Myanmar, causing rivers and creeks to overflow, flooding the low lying areas around the waterways. The flooding has become the worst natural disaster in Myanmar history – affecting twelve of the fourteen states and regions. Flash flooding and torrential rains have destroyed farmlands, roads, railways, bridges, and houses. Kaylay Township, where the headquarters of the church of the Nazarene resides, was severely affected. Forty-two of the sixty villages in Kalay township were flooded.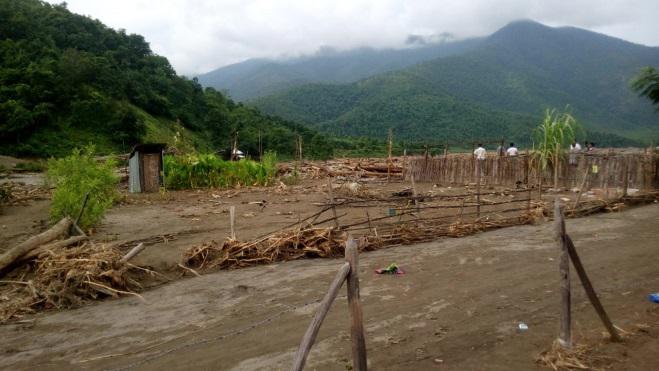 According to a local news source, in the Sagaing region alone, 190,000 acres of farmland were flooded and over 18,000 acres were destroyed. This is just a small portion of the 1.29 million acres of farmland affected in the whole of Myanmar. Though the flood receded, it left the farmlands as creeks and sandbanks.
As a result, most all of the crops have been lost and much of the farmland will not be cultivated for some years. Among the flood-effected people, two of our own church members – who are widows from Kanan village and 9 Mile, lost their houses in the flood. Several other church members lost farmland as well.
In helping those affected, our local churches fasted, prayed, and donated funds to Nazarene Compassionate Ministries (NCM) Myanmar. The local churches in Yangon, Mon State, Karen State, Tahan, Letpan, and Varpui contributed offerings to help their brothers and sisters in need. They gathered a total of Ks. 1,932,000 ($1,756) as well as a stockpile of clothing for the flood victims. NCM Myanmar also received $1000 from the field office, and $10,000 from Asia-Pacific Nazarene Disaster Relief Fund – a fund to which  concerned Nazarenes from around the world have contributed! All of these funds have been used for emergency relief in the communities.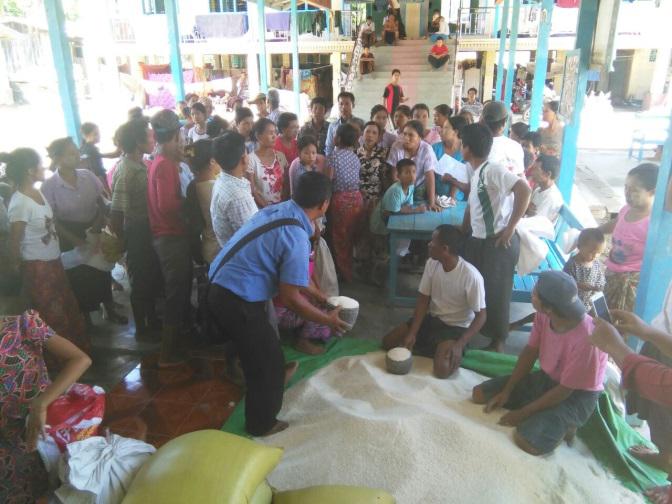 Though the flood has receded, we are still encountering a great need for food and shelter. By grace, NCM Myanmar is partnering with local Nazarene congregations and is helping people in four villages. Three of these villages (Kanan, 9Miles, and Tuingo) are home to three existing Nazarene churches. One village, Te Gone Nan, is a non-Nazarene village. NCM has provided financial assistance to twenty-five families for their emergency needs. NCM has also provided sacks of rice to those who have taken shelter in the school in Ta Gone Nan village.
NCM is sharing the compassionate heart of Christ and encouraging the local churches to volunteer in making temporary houses and latrines for the flood-affected people. Thirty men and women stepped up to take on this compassionate ministry project which involved cutting and hauling bamboo to the village of Ta Gone Nan. Five temporary homes were completed.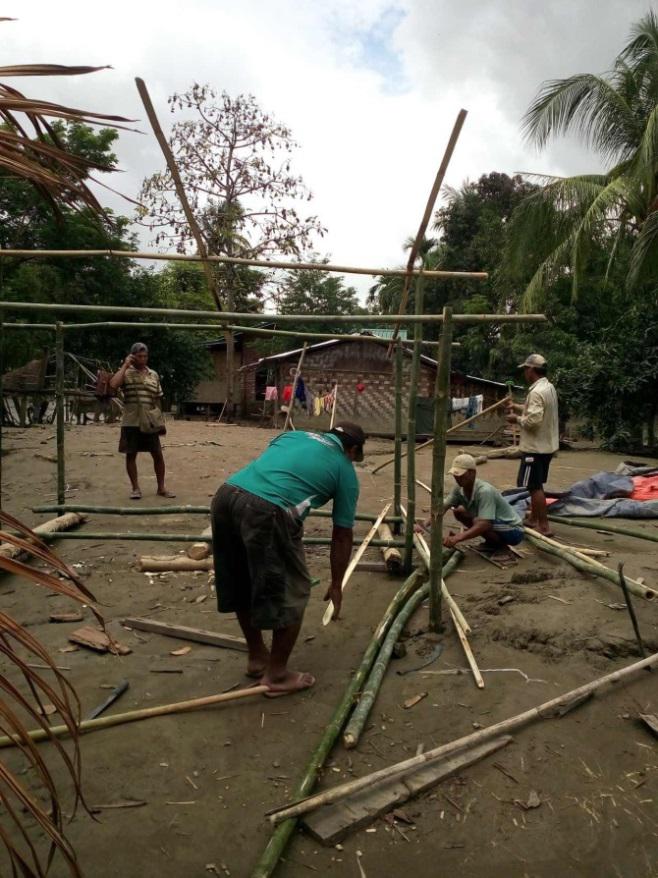 This work is intended to be continuously carried out but there are no more funds available for further assistance. The people affected by this flood are still in need of help as many have lost their life-long properties and main sources of income. Our prayer is that we will be able to provide more assistance and that these pre-Christians will experience the love of God through our compassion.
– Submitted by: Ro Thuam Liana, NCM Coordinator