Yangon, Myanmar, Southeast Asia Field:   The South Korea Nazarene church has had a true heart for reaching out to nations around Southeast Asia and the Pacific Rim.
On January 26-30th, a group of 13 individuals from the Mokjang Church of the Nazarene, Choenan City, South Korea, traveled to Yangon for a medical mission.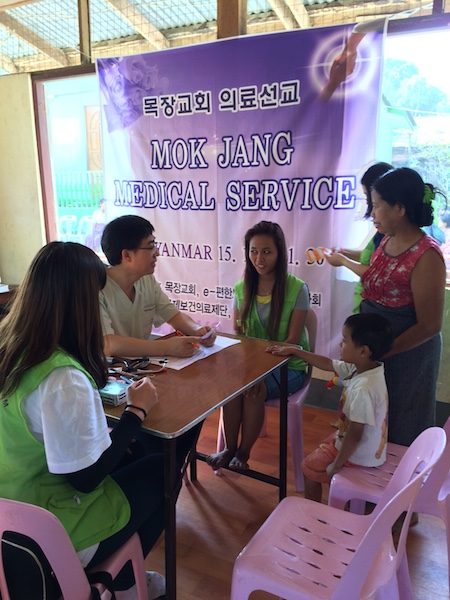 More than 400 lives were touched as the team held clinics at three different Nazarene churches and the Southeast Asia Nazarene Bible College (SEANBC).
The country of Myanmar (formerly Burma) has only been truly open since 2012,  to sharing of the Gospel through these types of teams.
On January 28th, the team worshipped together with the SEANBC students, Nazarene pastors, and church members.  Reverend Seongryong Seo, pastor of the Mokjang Church had this to say about the experience:
"I never imagined Nazarene churches in Myanmar.  I will go back to Korea and share my experience with the Nazarene churches in Korea, asking for their prayers for Nazarenes in this country."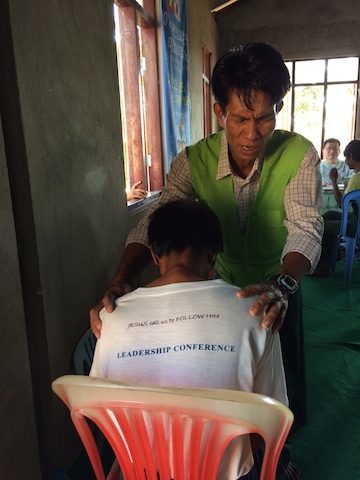 God is truly moving throughout the country of Myanmar.  Country Coordinator Dr. Bill Kwon  is asking for continued prayer for the country of Myanmar, for the work of the Holy Spirit, growth of the church, and for more teams to be led by God to minister in Myanmar.
If you are in the United States and would like a first-hand opportunity to hear of the exciting ways in which God is working in this Southeast Asia nation,  please contact us below to schedule Dr. Kwon for a visit with your church or ministry group.
Dr. Kwon will be in the United States from June 15th to July 30th, 2015.