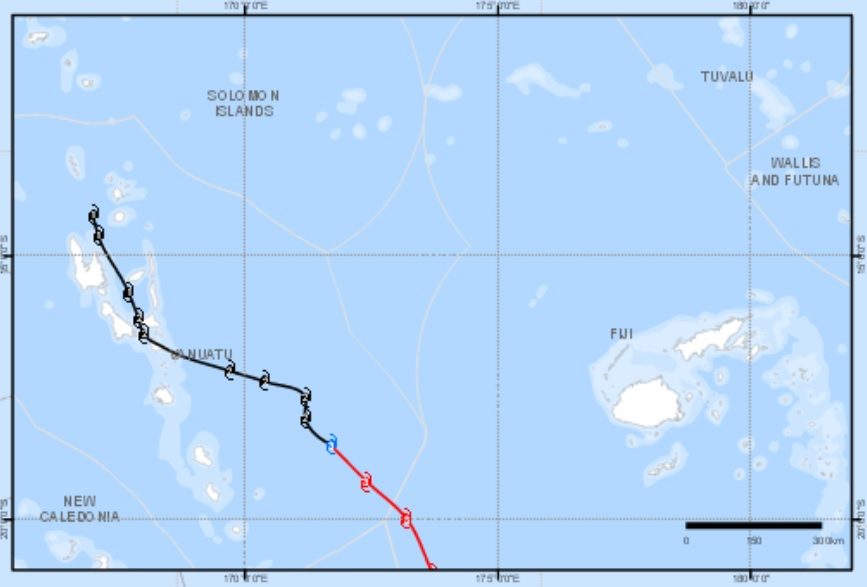 We are praising the Lord that the loss of life was minimal and that our staff and church members are safe.
"We're fine and our Nazarenes who live in the settlement areas also were safe," reported Sylvia Potter, missionary to Vanuatu. "Thankful for God's protection over us, but praying for comfort for those who are grieving."
The impact of Tropical Cyclone Lusi has already been felt in the Pacific, with unconfirmed reports saying up to three people have been killed.
The deaths were in Vanuatu, where around 40,000 people have been affected by the severe weather, Australia Network News reports.
The category 3 tropical cyclone damaged houses and flooded many coastal and low-lying areas, and there are fears of water contamination due to damaged infrastructure.
Fiji and the Solomon Islands are also expected to be affected as Lusi makes its way towards New Zealand.
The Church of the Nazarene has had work in Vanuatu since September of 2003.  Today, work stretches from Port Vila on the island of Efate to the remote island of Aniwa in the south. This island nation boasts the highest density of languages per capita in the world– a new language for every 2000 people.