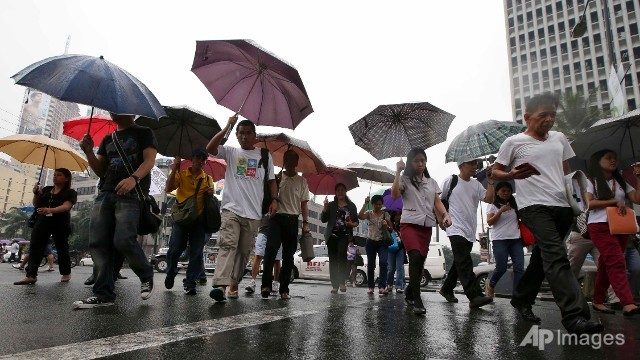 Manila, Philippines:  We are praising God here in the Philippines, as Typhoon Nari quickly swept across the area of central Luzon in the early morning hours of Saturday, October 12th without causing near the damage that was expected.
Early government reports indicate that while more than a million people were left without power, there have been no reports of casualties.  Channel Asia News is reporting that many trees have been toppled and some of these are now blocking major highways.  They are also reporting that the Civil Defense Office is stating that several homes have been damaged.
Officials are stating that due to the speed with which the typhoon swept across the island and the fact that it shifted slightly north, the metropolis of Manila, home to more than 12 million people, was spared significant flooding.  We know that it is a result of the many prayers that have been lifted up on behalf of the Philippines.
Please continue to pray for those who were in the direct path of the typhoon.  Bulacan provincial Governor Wihelmino M. SyAlvarado reported that more than 20 villages in two towns remained flooded Saturday, with some areas under about 2 meters (6 feet) of water.  He said about 10,000 hectares (24,700 acres) of rice and vegetable farms were damaged.
We will continue to provide updates regarding any Nazarene Disaster Response that may be initiated as a result of the typhoon.  As of writing of this update, we do not yet have reports from our local churches who were in the path of the storm.